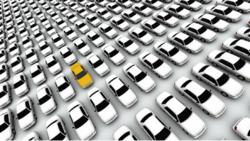 Efficient fleet management extends well beyond the scope of simple fuel efficiency
Pembina, ND (PRWEB) August 30, 2012
The annual North American Police Fleet Expo took place in Charlotte, North Carolina between August 13 and 16 this year. The conference centers on vehicle fleet management and maintenance and the professionals who work in the field. One of this year's speakers was the United Kingdom's head of police transport, Richard Flint. Flint will speak to over 700 delegates about improving efficiencies in fleet management for police services across the country. Pembina, North Dakota company No-Spill Systems says they have a solution that can help all fleet managers improve their efficiency in terms of both time and money – and it's not just about fuel economy.
Flint, who is the Chairman of the National Association of Police Fleet Managers, discussed how he helped to reduce carbon emissions and improve efficiency by switching to diesel vehicles in North Yorkshire. In an article in the Selby Times, Flint stated "…saving on fuel costs is absolutely essential in the current economic climate." However, Richard Warren of No-Spill Systems argues that efficiency in fleet maintenance and management goes far beyond fuel economy.
"Efficient fleet management extends well beyond the scope of simple fuel efficiency," says Warren, whose company distributes specialty drain plugs for all types of vehicles that make changing oil and other fluids quick, easy and spill-free. "How much do you save in labor hours when your $40/hour mechanic doesn't have to clean up an oil spill? How much money and time is spent on environmental fines, several oil changes, stripped oil pans and more? These are the costs that truly add up," argues Warren. "Our products allow users to witness big savings in maintenance and labour costs and equipment downtime."
No Spill System's drain plugs replace factory drain plugs and are made of stainless steel with spring-loaded valves. The valve remains closed until a patented draining hose is attached and secured to the drain plug. Once sealed, the valve opens and suction and gravity drain the fluid without mess and fuss. Warren says that the system does not leave any oil behind in the pan. With over 500 combinations of thread sizes, chances are all vehicle types can take advantage of the savings. "The biggest impact we often hear about is how clean and fast our fleet customers can change their oil," says Warren.
No Spill Systems has been providing draining solutions to commercial fleets and individuals since 1986. Their easy-drain technology can help save time, effort and money. The company offer a wide range of products for heavy-duty trucks, passenger vehicles, buses, agriculture and construction vehicles as well as light duty trucks and heavy equipment. They carry hundreds of different sizes and thread variations in stock. To learn more about fleet maintenance visit NoSpillSystems.com.