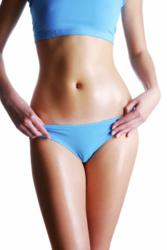 Offering the clients a combo of proven effective treatments that deliver multiple body sculpting results seemed logical and natural, especially for a New York market where we may have plenty of pride, attitude, style and love but have no time to spare
New York, NY (PRWEB) August 31, 2012
Who isn't on a quest for body perfection these days? We are willing to try it all and many of us pretty much have. So why are we still looking for more? Because most of the treatments out there focus on one single body flaw, and we know that few weak links (extra fat, cellulite, saggy skin), are keeping us away from total body satisfaction.
Enter Sensitive Touch Medical Spa, the only center in New York to offer three complementary body sculpting treatments to battle multiple body flaws and put you on the road to achieving your dream body in just few short weeks, without any downtime and surgery.
Sensitive Touch Innovative Medical Spa designed a triple threat combination consisting of the three most up-to-date and innovative technologies: Zerona® Body Slimming Laser, SmoothShapes® Anti Cellulite Treatment and Vibration Power Plate®. Three different technologies combined into one comprehensive "body transforming" combo that aims to remove body fat, reduce cellulite, tighten skin and improve lymphatic drainage for full body make-over.
Zerona® Body Slimming Laser is the first non-invasive body slimming procedure that gives you 3 to 9 inch loss, with zero pain, zero surgery and zero downtime. Zerona® is a low level laser that stimulates the fat cell to liquefy the fat within the cell. Then the liquefied fat moves from inside of the cell to be then absorbed by the lymphatic system. This results in millions of fat cells becoming smaller so inches are reduced off the waist, hips and thighs. The fat cells are not injured in any way by this process. Just two weeks are all you need to see results. The laser is applied externally and there are no side effects that would interfere with your active lifestyle. All you need is six 40 minute sessions over a two week period to see all-around- fat loss.
SmoothShapes® Anti Cellulite treatment is the only procedure that targets multiple causes of cellulite without any pain or discomfort using innovative trademarked technology called Photomology™. A process that treats cellulite and subcutaneous fat by combining dynamic light and laser energy along with mechanical manipulation to significantly reduce the appearance of cellulite. The standard course of treatment consists of 8 sessions administered 2 times per week for 4 weeks. Each session lasts 20 minutes and feels like a pampering massage.
Sabina Kozak Spa Director of Sensitive Touch Medical Spa in New York City says, "Immediately after your very first session your skin feels smoother and tighter and the results will continue to improve for 3 to 6 months."
When Zerona® and SmoothShapes® are combined together the advertised results of both treatments are dramatically improved. Not only will Zerona® be able to reach deeper, harder to reach fat, but the SmoothShapes ® treatment will also promote remarkable skin tightening and provide an unprecedented stimulation of lymphatic system for dramatically reduced cellulite, firmer skin and reduction in over-all body fat reduction.
Sensitive Touch Medical Spa pairs these two revolutionary laser treatments with complimentary sessions on the Vibration Power Plate® for improved circulation, lymphatic drainage and muscle tone.
Only 9 minute session on the Vibration Power Plate® is equal to 30 minutes of cardiovascular exercise, burning calories, strengthening bones, building muscle and improving posture.
By standing on the plate, the vibration generates systematic involuntary muscle contraction throughout the body, which not only burns fat by increasing your metabolism while it improves circulation and provides your cells with ideal oxygen and nutrient delivery to slow the degenerative process.
Sabina Kozak Spa Director of Sensitive Touch says "We are proud to offer the whole Vibration Power Plate® sessions to our clients to enhance their Zerona ® and SmoothShapes ® treatments. The sessions on the Power Plate® stimulate the endocrine and lymphatic system to flush the toxins released during the treatments.
Offering the clients a combo of proven effective treatments that deliver multiple body sculpting results seemed logical and natural, especially for a New York market where we may have plenty of pride, attitude, style and love but have no time to spare and are always looking for the best the money can buy."
The forward-thinkers at Sensitive Touch are constantly researching and testing new technology to continually offer clients the most advanced treatments, with best proven results delivered in a relatively short time with minimum to no extra effort on your part. Established in 2008 Sensitive Touch Medical Spa offers wide range of treatments for both men and women, that range from face and body laser hair removal, laser tattoo removal, spider vein treatments, chemical peels, silk peel dermalinfusion, wrinkle reduction, tissue tightening, Botox ® and injectable fillers all aimed to target multiple skin and body concerns for beautiful you from head to toe.