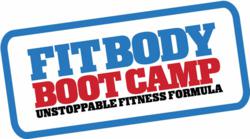 A cookie cutter business might give you some success, but a unique and standout business will make you wildly successful
Chino Hills, CA (PRWEB) August 30, 2012
One wouldn't know it by his baseball caps, well-worn tees and easy laugh, but network fitness personalities and celebrity trainers pay Bedros Keuilian an awful lot of money for his fitness marketing advice. Why? Because the marketing techniques he developed to build his fitness boot camp succeeded far beyond his expectations and turned him from a moderately-successful personal trainer into a global leader in the industry.
Now he's founded PTPower.com, a website created to help fitness boot camp owners learn how to grow their businesses using the same fitness marketing techniques that he developed.
His first piece of advice to entrepreneurs?
"Don't start a fitness boot camp business because everyone else is doing it. That's not the right attitude," he explains. "Plan to start your business so that after a few years you'll have others running it for you and you can get on with other things in life that are important to you."
That might sound like a tall order to fitness boot camp owners with very little capital, but Keuilian remembers what it's like to have a miniscule operating budget and he offers much of his best advice for free on the PTPower.com website. He also explains that some of the best fitness marketing strategies are free or very inexpensive, if fitness boot camp owners will open themselves up to innovative ideas.
"I can talk until I'm blue in the face about fitness marketing tactics, but at the end of the day, you won't be successful if your business is a cookie cutter version of everyone else's fitness business," he cautions. "In order to be wildly successful, I can't stress how important it is to stand out. Be different. And march to the beat of your own drum."
Keuilian tells fitness boot camp owners that he learned the hard way that the old tried-and-true fitness marketing methods aren't necessarily the best way to go.
"Thinking outside of the box is the best way to make sure that you are a success. If the same old boring marketing tactics are not working for you then it is time to shake things up with a new idea."
Those new ideas are what he offers visitors to PTPower.com, many of them free for the taking. His site is a resource for fitness boot camp owners to grow their businesses, as opposed to a sales pitch about starting a fitness boot camp.
"It's not so much about starting your boot camp business as it is about having solid financials, business plans, boot camp marketing plan, and goals so it will sustain you for the rest of your working life."
###
To find out more about Bedros Keuilian, his company PTPower.com and the Fitness Boot Camp Franchise Fit Body Boot Camp, contact Bedros Keuilian at (800) 261-0208. Alternatively you may use the contact form at http://ptpower.com/contact-me/ or send an email to Bedros Keuilian at support(at)keuilian(dot)com.