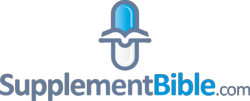 Reasons for which people take 7-keto include: attempting to increase their metabolic rates, produce thermogenesis (increased body heat), increase muscle mass, increase thyroid function, improve immune function, improve memory, and slow the aging process.
Narberth, PA (PRWEB) August 30, 2012
What Is It?
7-keto-DHEA is a metabolite (breakdown product) of DHEA (dehydroepiandrosterone). DHEA is formed in the adrenal glands, small glands that reside just above the kidneys. DHEA is a "parent hormone," meaning that it gets converted into other hormones, such as testosterone and estrogen. Unlike DHEA, 7-keto does not convert into hormones. Thus, 7-keto can be taken without the individual experiencing side-effects from increased levels of hormones. These side-effects can be seen in individuals who take DHEA. Reasons for which people take 7-keto include: attempting to increase their metabolic rates, produce thermogenesis (increased body heat), increase muscle mass, increase thyroid function, improve immune function, improve memory, and slow the aging process.
What Does The Medical Research Say About 7-Keto DHEA?
Research has shown that once 7-keto is formed in the body, it cannot be converted back into DHEA nor can it be converted into other hormones [10].
A small 2007 study [1] showed that 7-Keto by itself and also in combination with a mixture of calcium citrate, green tea extract, ascorbic acid, chromium nicotinate and cholecalciferol (HUM5007), did increase the resting metabolic rate of overweight/obese adults while they were on a calorie-restricted diet. In the 40 subjects who completed the study, resting metabolic rate (RMR) decreased by 3.9 % while on placebo. During treatment with 7-keto, RMR increased by 1.4 %. During treatment with HUM5007, RMR increased by 3.4 %. Both outcomes were statistically significant (P= 0.001). There were no sigificant adverse events (side-effects). In other words, 7-Keto reversed the decrease in RMR normally seen in people who are dieting.
A study on 30 overweight adults [3] showed a 6.3 pound decrease in body fat, versus 2.1 pounds on placebo.
A 2003 study [11] suggested that patients with Raynaud's phenomenon (abnormal vasoconstriction in the fingers and toes in response to cold) might be helped by taking 7-Keto, which was touted in the study as a "thermogenic" (heat-producing) compound. The authors concluded that 7-keto might help by both increasing RMR and also by inhibiting vasospasm.
A study from 2000 [5] on 22 healthy men evaluated the safety and effects of doses of 7-keto at 50 mg, 100 mg, and 200 mg. Measured were free and total testosterone, dihydrotestosterone, estradiol, cortisol, thyroxin, and insulin. There were no significant differences in lab values or side effects between treatment and placebo groups. Furthermore, no differences in vital signs, blood chemistry, or urine chemistry were seen. The researchers concluded that 7-keto was safe and well-tolerated in healthy men at doses up to 200 mg, for periods up to at least 4 weeks.
Some early evidence has been presented that suggests 7-Keto may aid in the body's effective immune response. A 4 week human study [8] was performed to determine the effects of 7-keto on elderly men and women. Taking 100 mg twice daily, the participants showed improved immune function, increased white blood cells and decreased blood pressure.
Research data from mice [9] suggests 7-keto may improve the memory of both young and old mice.
Kalman and colleagues and coworkers [4] reported that 7-keto DHEA supplementation (200 mg/d) during 8-weeks of training promoted a greater loss in body mass and fat mass while increasing T3 (one of the thyroid hormones). No significant effects were observed on thyroid stimulating hormone (TSH), T4, or other hormones.
A 1999 study [3] showed that one hour of cross training 3 times per week plus 200 mg of 7-Keto demonstrated a significant reduction in body weight and body fat, with increases in T3 but no change in TSH (thyroid stimulating hormone). This implies an increase in RMR without negative feedback on the thyroid hormone system.
Another study [2] showed that a commercial weight loss supplement containing 7-keto DHEA but also containing DHEA as well as other known weight loss agents (i.e. caffeine, green tea extract, citrus aurantium, etc.), promoted weight loss. This study does not directly support the use of 7-keto DHEA.
What can consumers conclude about 7-Keto DHEA?
-Early data suggest that the compound is quite likely safe.
-7-keto DHEA may serve as an effective weight loss supplement.
-7-Keto may have some thermogenic properties.
-Basal metabolic rate may be slightly improved by 7-Keto.
-Thyroid hormone levels may be slightly increased, possibly without the feared "negative feedback" effect on the the body's natural thyroid hormone system.
-Some early, tantalizing data suggest possible positive effect on both immune function and memory.
-Although early data is quite promising, most mainstream researchers believe it is too soon to conclude that 7-Keto is a definite help in the struggle for effective, lasting weight loss.
-As always, one should consult their health care provider before starting any supplement, especially if the person is pregnant, nursing, or has any health problems.
http://www.SupplementBible.com.
About SupplementBible.com:
SupplementBible.com brings consumers the science behind the supplements.
SupplementBible.com is a physician-run company which takes pride in offering quality products at below retail prices. SupplementBible.com scours the internet and medical research archives to bring its valued customers the best information available about the effectiveness of various supplements. Most of this will be found over time in the SupplementBible.com blog and in the SupplementBible.com company newsletter.
SupplementBible.com also prides itself on providing friendly and reliable customer service. For any questions about products or to obtain further information, consumers should not hesitate to contact SupplementBible.com.
phone: (800) 983-9610.
email: Info(at)SupplementBible(dot)com
Consumers can buy 7-Keto at a deep discount off retail price.
Consumers Can "Like" SupplementBible.com on facebook for 10% off their orders.
References:
1. Zenk JL, Frestedt JL, Kuskowski MA. HUM5007, a novel combination of thermogenic compounds, and 3-acetyl-7-oxo-dehydroepiandrosterone: each increases the resting metabolic rate of overweight adults. J Nutr Biochem. 2007 Sep;18(9):629-34. Epub 2007 Apr 5.
2. Zenk JL, Leikam SA, Kassen LJ, Kuskowski MA. Effect of lean system 7 on metabolic rate and body composition. Nutrition. 2005 Feb;21(2):179-85.
3. Colker CM, Torina GC, Swain MA, Kalman DS. Double-Blind Study Evaluating the Effects of Exercise Plus 3-Acetyl-7-oxo-dehydroepiandrosterone on Body Composition and the Endocrine System in Overweight Adults. Abstract presented at 2nd ASEP Annual Meeting, October 14-16, 1999, and published in Journal of Exercise Physiology online, Volume 2 Number 4 October 1999.
4. Kalman DS, Colker CM, Swain MA, Torina GC, Shi Q. A randomized double-blind, placebo-controlled study of 3-acetyl-7-oxo-dehydroepiandrosterone in healthy overweight adults. Curr Thera. 2000;61:435–42.
5. Davidson M, Marwah A, Sawchuk RJ, et al. Safety and pharmacokinetic study with escalating doses of 3-acetyl-7-oxo-dehydroepiandrosterone in healthy male volunteers. Clin Invest Med 2000;23:300-10.
6. Davidson MH, Weeks C, Lardy H, et al. Clinical Safety and Endocrine Effects of 7-Keto-DHEA. Abstract presented at: Experimental Biology 98, April 19-22, 1998, San Francisco, CA.
7. Lardy H, Partridge B, Kneer N, Wei Y. Ergosteroids: induction of thermogenic enzymes in liver of rats treated with steroids derived from dehydroepiandrosterone. Proc Natl Acad Sci U S A 1995;92:6617-9.
8. Nelson R, Herron M, Weeks C, Lardy H. Dehydroepiandrosterone and 7-Keto-DHEA augment Interleukin 2 (IL2) Production by Human Lymphocytes In Vitro. Abstract presented at: The 5th Conference on Retroviruses and Opportunistic Infections, February 1-5, 1998, Chicago, IL.
9. Shi J, Schulze S, Lardy HA. The effect of 7-oxo-DHEA acetate on memory in young and old C57BL/6 mice. Steroids 2000;65:124-9.
10. Sulcova J, Hill M, Masek Z, et al. Effects of transdermal application of 7-oxo-DHEA on the levels of steroid hormones, gonadotropins and lipids in healthy men. Physiol Res 2001;50:9-18.
11. Ihler G, Chami-Stemmann H. 7-oxo-DHEA and Raynaud's phenomenon. Med Hypotheses. 2003 Mar;60(3):391-7.