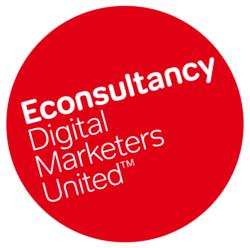 New York, NY (PRWEB) August 30, 2012
Econsultancy (link: http://econsultancy.com), the leading global provider of independent education and insight on best practice digital marketing and e-commerce, announced today that it has been selected by the Interactive Advertising Bureau (IAB) to be an official partner and in-person trainer for a two-day course designed to help digital salespeople prepare for the IAB Digital Media Sales Certification Exam.
"Every digital sales force is challenged by the constant struggle to keep up with emerging innovations and best practices in digital," says Jennifer Deutsch, Director of Professional Development at the IAB. "The recent IAB Ad IQ Survey found that many professionals on both the sell-side and buy-side have varying levels of knowledge. So depending on how much they know about the industry, digital sales executives might be uncomfortable talking about digital media, and hence less qualified to capture secure media dollars. The digital media sales certification course and exam were designed to rectify this and raise salespeople's levels of professionalism."
For those who already know everything they need to know about the digital world, the certification was designed to showcase their proficiency in the field. It is a badge of credibility that will help employers, clients, and future employers know, at a glance, that they have the capacity to navigate the digital media landscape. It can help boost confidence in their jobs, and help advance their careers.
There are practitioners who need to deepen their knowledge. Training for and then taking the certification exam can allow them to grow as sales professionals, and make it easier to perform their jobs and advance in their careers.
Says Deutsch: "Without a set of industry-accepted standards, such as a Series 7, around the knowledge, skills, and capabilities that digital media sales professionals need to succeed, sales teams are less likely to do their jobs well and generate more demand for digital media as a whole. Having already set many of the standards for the digital world, it made sense for the IAB to launch the Digital Media Sales Certification program to ensure there could be a standard for sales professionals in our industry.
Kevin Whelan, Head of Client Services at Econsultancy, said: "We are thrilled to be an important part of this program by offering this exam preparation course."
Topics covered in this course include:

tools of the trade
how digital changed the paradigm
digital media products
Targeting and measuring digital media
the mechanics of digital media
selling digital media
ad operations- supporting digital sales, from quote to cash
recent media trends
Digital Media Veteran Doug Wintz, founder and principal of DMW Mediaworks, will serve as lead trainer for the course.
The next available course date is September 12 in New York City. For more information, please email us.training(at)econsultancy(dot)com, call (212) 971-0630, or visit the course page (link: http://econsultancy.com/us/training/courses/digital-media-sales-certification-training-program)
ABOUT ECONSULTANCY
Econsultancy is a community where the world's digital marketing and e-commerce professionals meet to sharpen their strategy, source suppliers, get quick answers, compare notes, help each other out and discover how to do everything better online.
Founded in 1999, Econsultancy has grown to become the leading source of independent advice and insight on digital marketing and ecommerce. Its reports, events, online resources and training programs help our 130,000+ members make better decisions, build business cases, find the best suppliers, look smart in meetings and accelerate their careers.