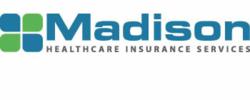 With over 15 years of experience in the reinsurance market for healthcare organizations, our team is knowledgeable, proven and dedicated to the success of ACOs. Kathryn Bowen, Executive Vice President at Madison
Los Angeles, CA (PRWEB) August 31, 2012
January 1, 2013 is quickly approaching, and as such, so is a large decision regarding ACO Reinsurance. In 2012, Madison was able to successfully place coverage for one of the nations first Pioneer ACO's.
By choosing to purchase ACO Reinsurance through Madison Healthcare Insurance Services, this particular ACO was able to achieve savings from their highest cost patients as soon as coverage was in place.
"The initial 2012 CMS contracts were very time-sensitive and as such many ACO's did not have the time to evaluate the impact of procuring ACO Reinsurance for their organization," said Kathryn A. Bowen, Executive Vice President of Madison Healthcare Insurance Services. "With 2013 rapidly approaching, now would be the time to investigate these options. ACO Reinsurance is a very complex placement and evaluation of all options for risk mitigation and profit potential should be a top priority."
Placements of this coverage are based on the claims history of beneficiaries, benchmark and membership. Madison's ACO Reinsurance team uses this data to formulate specific and aggregate reinsurance options for review on beneficiaries and opt-out members. Evaluating ACO Reinsurance simply makes sense and helps determine where improvements can be made to an ACO's bottom line.
Multiple A-rated carriers are available for placement and services can extend to data analysis, claims filing and appeals. Several ACOs across the country are exploring options for ACO reinsurance placements in order to have coverage in place by January 1, 2013.