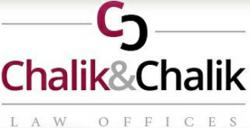 Ft Lauderdale, FL (PRWEB) August 30, 2012
Jason Chalik, a personal injury lawyer serving clients in Florida, was recently quoted in the New York Times for his knowledge and experience regarding parasailing accident and injury cases. After a woman fell 200 feet from her parasailing harness and died last week, the mayor of Pompano Beach, Florida said that the state needed to monitor parasailing activity with greater care. "There is nobody that regulates or restricts the industry at this time," said the mayor. Mr. Chalik, who has represented clients in parasailing-related accident, injury and wrongful death cases, said that "Right now especially, there is no climate for regulation at all."
According to the N.Y. Times article, parasailing accidents are all too common along the Florida coast. With more than 100 parasailing companies along the coast, more tourists participate in Florida parasailing than any other state. Even still, there isn't any legislation or regulations in place to protect tourists from dangerous – if not deadly – accidents and injuries. The exact cause of last week's accident is unknown, but it isn't the first of its kind. According to the article, the woman and her husband were parasailing together when she somehow managed to slip from her harness sand fall into the water below.
The Florida Fish and Wildlife Conservation Commission is trying to figure out what happened. Additionally, the National Transportation Safety Board, the Sheriff's Office and the Coast guard are investigating the incident to see if faulty equipment was responsible for the woman's death. A senior marine investigator with the board said that the agency looked at the winch and flight equipment to determine what caused the accident. Florida parasailing operators are required to have boating licenses. Aside from this, no safety laws exists to protect parasailing tourists. As of right now, only Virginia and New Jersey have regulations pertaining to the sport.
Mr. Chalik is a personal injury attorney serving accident victims in Florida. In the past, he has represented clients injured in parasailing accidents and the families of individuals killed in tragedies similar to the one discussed in the N.Y. Times. As a founding partner at the Law offices of Chalik & Chalik, he is an experienced personal injury lawyer ready to provide legal assistance to anyone hurt in an accident caused by someone else's carelessness or negligence. Mr. Chalik understands the important of high-quality legal assistance. That's why he offers compassionate representation for his clients to that they can collect damages to cover medical bills, missed wages and other expenses. To learn more about Mr. Chalik and his practice, visit the firm's website today at http://www.ChalikLaw.com.