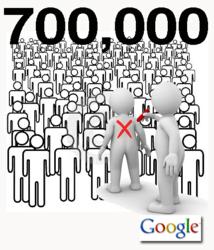 Google Update Shifts Majority of American Consumer Spending to Amazon
Las Vegas, NV (PRWEB) August 30, 2012
On April 24, 2012, Google changed its algorithm with a manual override to favor it's largest advertising partner Amazon.com. According to Spyfu, originally GoogSpy, which is a search analytic company that shows the keywords that websites are showing up for within search results, the outcome of this new algorithm places Amazon in the top position for almost every product related search, impacting hundreds of thousands of small businesses. International webmaster and search engine consultant, William Margita has just published an article, http://www.williammargita.com/, examining the repercussions of this change.
"Google has changed its search results in favor of Amazon which is severely impacting small business owners. These businesses were already scrabbling in a tough economy," says Margita. "The new algorithm is disastrous for these small businesses and will have larger, more far reaching repercussions on the economy as a whole."
Some of the top points from the article:
1) "Amazon and its subsidiaries could account for over 50% of all US consumer sales. From "sex toys", "xxx", "vibrators", "candles" and every combination of high target words and products."
2) "Larry Page, founder of Google, stated in 1998 that "...advertising funded search engines will be inherently biased towards the advertisers and away from the needs of consumers.".
3) "Out of the 12 current board members at Google, 3 are former directors of Amazon."
4) "Sites that received media attention like MPMU.org have been able to resolve penalty, while thousands of others authority sites like LasVegasRealEstate.org are still unable to resolve.
To view the piece in its entirety, please visit http://www.williammargita.com.