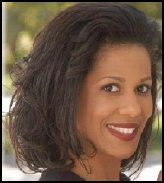 The C.H.A.M.P. Within has helped people overcome serious challenges such as divorce, sexual abuse and more,
Atlanta, GA (PRWEB) August 30, 2012
Traci Campbell, coach, author and International Advocate for Adults and Teens, will be interviewed by Dr. Dee Adio-Moses on her internet radio show on Monday, September 3rd at 3:00 pm ET. http://www.blogtalkradio.com/usc-radio-productions-2/2012/09/03/better-than-ever-radio-talk-show-with-dr-dee-adio-moses
Campbell will be discussing her acclaimed Self-Help Program "The C.H.A.M.P. Within," (http://www.thechampinyou.com) which has proven very successful for adults and teens -- and especially for women -- to help them cope with emotional and mental challenges. The program has earned marked success in the US and has moved abroad to other nations, starting in Nairobi, Kenya.
Campbell's Beauty In/Beauty Out Tour (http://www.beautyinbeautyouttour.com), which promotes beauty as a "whole package with two facets -- inside and out" has received great praise in Houston, Texas and many requests have been made for tours in other cities across the US in 2013.
Very close to her heart is The C.H.A.M.P. Community Project, a 501 c 3 organization, aimed at promoting and instituting The C.H.A.M.P. Within program in at-risk schools, rehabilitation centers, shelters, and other local programs for adults and teens.
To assist families coping with divorce, Campbell is working with Rosalind Sedacca, a Divorce & Parenting Coach and founder of the Child-Centered Divorce Network for parents. Sedacca's internationally-acclaimed ebook, How Do I Tell the Kids About the Divorce? A Create-a-Storybook Guide to Preparing Your Children – with Love! is a valuable tool for parents wanting to minimize the stress and emotional pain on children when a divorce is pending. Campbell is making Sedacca's programs and free resources available to families when the need arises.
Learn more about Campbell at http://www.traciscampbell.com. Access Sedacca's programs and resources at http://www.childcentereddivorce.com.
Dr. Dee Adio-Moses is a Visionary, Author, Life Strategist and Divorce Recovery Mentor. She is very passionate about women and their children having tools to live better than ever. An ordained Minister with a PhD in Philosophy specializing in Holistic Life and Spiritual Counseling, Dr. Dee is the Founder and Spiritual Leader of Healing Center of Christ International and Better than Ever Community.
Learn more about Dr. Dee at http://www.healingcenterofchristinternational.org.