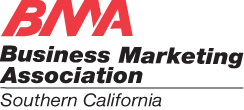 The history of business is filled with companies that are no more because their leaders refused to enact change when the writing was on the wall.
Los Angeles, CA (PRWEB) August 30, 2012
The Business Marketing Association, Southern California (SoCal BMA), announces its next executive event, slated for Orange County, California on September 27, 2012. The speaker for this luncheon, Jeffrey Hayzlett, key-noted the organization's annual Business Marketing Association conference in June. SoCal BMA president, Luz Marina, is thrilled: "Past BMA Chairman, Jeffrey Hayzlett, once again received rave reviews in Chicago from attendees of our international conference. Now, he has agreed to share his deep business acumen and secrets for success in today's economy with b2b marketers and business leaders here in the Southern California region."
Hayzlett, a global business celebrity and former Fortune 100 c-suite executive, is an esteemed business and marketing expert and bestselling author, appearing frequently on programs like Fox Business News, MSNBC's Your Business, and NBC's Celebrity Apprentice with Donald Trump. Jeffrey Hayzlett will share his thoughts on how to develop the necessary mental, emotional and physical toughness business leaders today must possess for smart, strategic and lasting change. He comments, "As the leader of your team, you are responsible for providing a sense of purpose, a realistic scope of priorities, and a clear mission for your company. The most dangerous move in business is the failure to make a move at all. The history of business is filled with companies that are no more because their leaders refused to enact change when the writing was on the wall. Change is already happening all around you -- to products, to organizations, to entire industries."
Those who attend this event will leave with an understanding of how to efficiently assess what kind of change their business needs, along with the ideas to then summon the vision, courage and passion to act upon that change.
The luncheon will be held on Thursday, September 27, 2012 from 11:30 a.m. to 1:30 p.m. at the DoubleTree by Hilton Santa Ana, OC Airport. For more information and to register, please visit the SoCal BMA Events page.
About Business Marketing Association Southern California (SoCal BMA)
SoCal BMA focuses on topics and issues relevant to b2b marketers and business leaders – including the chapter's signature online event series, Webinar Wednesdays, where marketers from any location can participate. Celebrating its 90th anniversary, the Business Marketing Association is the world's premier community devoted exclusively to advancing the business-to-business marketing profession, connecting members with the kind of knowledge, people, and programs that make achieving their b-to-b company objectives more efficient and effective. The SoCal BMA serves the southland throughout the greater Los Angeles area, Orange County, San Diego and the Inland Empire. Learn more about SoCal BMA and its events by visiting http://www.SoCalBMA.org and follow http://www.Twitter.com/SoCalBMA.