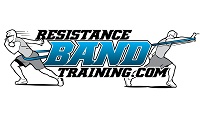 Elizabethtown, KY (PRWEB) August 29, 2012
Exercise band expert Dave Schmitz, owner of Resistance Band Training Systems LLC, will be presenting at Fitness Business Weekend in Louisville, Kentucky from October 12th to the 13th. Early Bird discount registration is now available for personal trainers looking to attend the event.
The convention will bring together some of the leading experts in the fitness industry to help personal trainers develop fitness businesses. In addition to resistance band training expert Dave Schmitz, the event will feature fitness business coaching from Ryan Ketchum, Tyler English, Sean Carey, Mike Robertson, and more.
"I'm looking forward to joining an incredible group of fitness business owners and personal trainers to help fledgling trainers get off the ground," Dave Schmitz says of the event. "I hope to show them how I have been able to capture my fitness industry niche by training people with resistance bands."
Among the other speakers in attendance will be Pat Rigsby and Nick Berry, the co-owners of Fitness Consulting Group.
"We are looking at Fitness Business Weekend as an opportunity to provide fitness business owners with the best methods for growing their personal training businesses and improving revenues," Rigsby says. "Perhaps the best way is to create a unique market."
Creating a unique market is something Dave Schmitz knows all about. Since becoming a physical therapist over two decades ago, Schmitz has devoted his life to spreading the word about exercising with resistance bands.
"I've been helping people for years get fit and get healthy by training with resistance bands – either as the main focus of a workout or a complementary component," Schmitz explains. "Resistance bands are a safe, effective way to increase athleticism, burn fat, and avoid injury."
Schmitz believes that by demonstrating his own success as a personal trainer and business owner by making use of the resistance band niche training technique, he hopes other trainers will open their eyes to the potential for niche fitness business marketing.
Fitness Business Weekend will take place Friday, October 12th and Saturday October 13th. Early Bird registration is available now to interested personal trainers. Through August 31st, the registration fee is a discounted rate of $97.
"Now is the perfect time to become a unique trainer in your market," Dave Schmitz advises. "So everyone looking to run a successful personal training business should take advantage of this unique opportunity."
For more information on Fitness Business Weekend, visit http://fitnessbusinessweekend.com/.
For more information on training with resistance bands, visit http://resistancebandtraining.com/.
About Dave Schmitz: Dave Schmitz is the Co-Owner of Resistance Band Training Systems, LLC and the creator of http://www.resistancebandtraining.com, the only website exclusively devoted to training with large continuously looped resistance bands.
Resistance Band Training Systems, LLC is part of the Fitness Consulting Group family of companies. It is the leading resource for resistance band training. RBT offers education on resistance band training, hosts live events, and offers a training certification and other products.
####