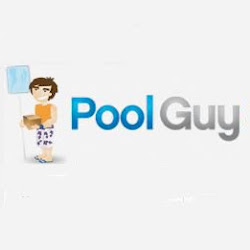 (PRWEB) August 30, 2012
Southern California-based Pool Guy Supply, the pool supply company, just announced a way to keep swimming season going into the fall -- with their own line of aftermarket products to make pool maintenance even easier, and more affordable, than before.
Among their aftermarket products is a T-Cell 15 Ultra, which contains 13 high electrode plates for high efficiency chlorine output in salt cell systems. With a three-year warranty, and significant savings over original parts, customer reviews for the T-Cell 15 have been outstanding.
Pool Guy Supply also announces the availability of aftermarket temperature sensors for Goldline, Jandy, Pentair and other temperature control systems, at significant savings over original prices.
In addition to aftermarket replacements at significant savings, Pool Guy Supply continues to offer a wide selection of other pool gear, including safety equipment, cleaners, vacuums, lighting and filter cartridges and supplies. Pool Guy Supply helps provide both pool service technicians and pool owners with the gear they need to keep their pool in optimum condition, always with free shipping on orders over $100, and a free thermometer with every order over $100.
Pool Guy Supply offers instruction and help for pool maintenance, individualize service, and ongoing professional service, to help customers manage all their pool-related needs, regardless of the season! Contact Pool Guy at http://www.poolguysupply.com/ or 1-(949) 371-6063.
About Pool Guy Supply
Based in Corona, California, Pool Guy Supply is a family owned and operated business, run by a father, mother, and two sons. Chief Executive Officer and founder Bob Saedi is a licensed pool contractor in California credentials including Swimming Pool Building Contractor's license (C-53), a Limited Specialties Swimming Pool Industry (D-17), and a Class B General Contractor's license. Contact Pool Guy for any equipment-related questions at (949) 371-6063.