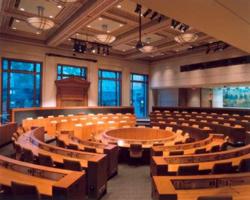 Many accent reduction instructors do not have a background in language teaching and do not clearly understand the relationship between a foreign accent and communication
Vancouver, BC (PRWEB) August 31, 2012
This past weekend on August 24-25th, 2012 a little known conference called the "Pronunciation in Second Language Learning and Teaching" at Simon Fraser University attracted a lot of attention from Linguists, Phoneticians and Academics from around the world. The conference presented a diverse collection of research regarding non native speech and how we can address pronunciation concerns. As both the USA and Canada recruit more internationally trained professionals, communicating well is of primary concern for both the employer and employee. This group of highly educated professionals has created a burgeoning business for those who provide Accent Reduction Training. In 2009, US World and News Report, stated that Accent Reduction Specialists were one of the best kept secret careers. But who is qualified to offer the training?
Perhaps the most notable presentation at the conference was by Ron Thompson from Brock University, who exposed the truth about teaching accent reduction. Thompson believes that :
"Pronunciation is best taught by those who have a background in linguistics and/or language teaching. Many accent reduction instructors do not have a background in language teaching and do not clearly understand the relationship between a foreign accent and communication. "
One participant at the conference, Jennifer Madigan, from L2 Accent Reduction Centre agrees:
"Many teachers don't know how to teach pronunciation and often create methods that are not linguistically sound. These trainers promise that they can get rid of an accent in a certain period of time . The goal is not to get "rid" of an accent, but to increase what we call the intelligibility threshold, which is the ability to which one is understood while speaking. It is a multifaceted and complex skill to learn, and ludicrous programs that promise results in a short period of time should be avoided. "
Madigan feels that these programs do a disservice to those who teach accent reduction and aren't very empathetic in understanding the needs of the individual who may feel that they have communication problems.
As this unregulated field grows, Thompson feels that "Applied linguists have an obligation to promote ethical practice in this field, and to decry those companies who describe accents in negative terms in order to attract a vulnerable clientele; many English learners may be insecure because of their accent, despite having perfectly intelligible speech. This industry is badly in need of regulation by those who have the learners' best interests at heart. Only experts can help learners understand what degree of intervention is necessary, and what is realistically possible when it comes to improving pronunciation in a second language"
Madigan suggests that individuals who want to take accent reduction training should ask the trainer for their credentials. Make sure that they have a background in Linguistics and experience in teaching adult learners. Teaching pronunciation goes beyond individual sounds; it involves a complex set of linguistic training and understanding .