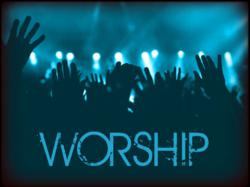 Site Just for Pastors
Baltimore, MD (PRWEB) August 30, 2012
With a rise in the use of technology, many Christian organizations are trying to find innovative ways to take a living message to a dying world and promote their Christian Events. The traditional methods of reaching individuals and communities are no longer as effective. Why not use technology as a means to minister to others?
The Christian Event Spot is a Christian based service that allows Christian leaders and organizations to share their events via the World Wide Web. Leaders would be specifically interested in the planning the following on the site:

Baptisms
Seminars
Bible Studies
Worship Services
Communion Services
Baby Blessings
And much, much more!
Join all of the other members of the Christian Event Spot today. Sign-up is free for 30 days and then just $10/month thereafter.
About The Christian Event Spot
The Christian Event Spot is an online community for promoting, participating in, and finding Christian Events in your area. Members can post an unlimited number of events for as long as their subscription lasts. Visitors are welcome to join as well, but can view events in their local area, sign up to receive latest events by email, share events on their favorite social network, and even check the weather - all without a membership. For more information, visit the website at http://christianeventspot.com.