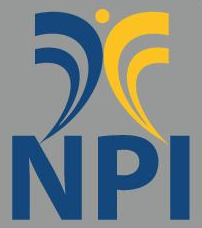 At all 7 locations around Florida, National Pain Institute offers multiple sciatica and back pain treatments.
Orlando, Fl (PRWEB) August 31, 2012
The National Pain Institute is now offering over ten sciatica and back pain treatment at all seven of its locations. These Florida pain clinics offer Board Certified doctors providing comprehensive treatment options for those suffering. National Pain is a member of the Florida Pain Network, and accepts over a hundred insurance plans at the various locations.
There are three pain clinics in Orlando, and one each in Port St Lucie, New Port Richey, Delray Beach, and Lady Lake in Central Florida providing Ocala pain management.
Over three million in America suffer at any point in time from sciatica, which is 1% of the population. The pinched nerve sciatica pain causes numbness, pins and needles along with burning and electrical sensations down the affected leg and possibly muscle weakness. Sciatica can be disabling and may also be associated with significant back pain.
Treatment plans at National Pain are individually tailored by the Board Certified doctors. What this may allow is their patients to work better, play with their children, and get back to enjoying a more satisfying life. Thankfully, with the customized nonoperative management, spine surgery for sciatica is typically not necessary.
Some of the treatments at National Pain Institute's pain clinics in Florida include:

Three different types of epidural steroid injections
Narcotic medication management
Muscle Relaxers
Tens units
Nonnarcotic medication management such as neurologic modifying agents
With the available options, over 90% percent of sciatica sufferers avoid surgery successfully.
Individuals interested in pain management with National Pain Institute's locations should call the following numbers:
Orlando location (407) 487-2539
Winter Park location (407) 505-4438
Lake Mary location (407) 796-9448
Lady Lake location (the Villages) (352) 505-2664
Delray Beach location (Palm Beach county) (561) 600-1046
Port St. Lucie location (772) 446-1484
New Port Richey location (727) 490-6808