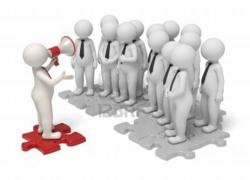 Site for Communication Leaders
Baltimore, MD (PRWEB) August 30, 2012
Communication in the 21st century has evolved beyond the traditional methods of analog telephone, postal mail, and even email to a great extent. Social Network sites such as Facebook, Twitter, and the like have become the communication mediums of choice. In other words, if a church organization does not have an online presence, efforts to reach its congregation and community through Christian Events will pose quite a challenge.
The Christian Event Spot is a Christian based service that allows Church Communication Leaders and organizations to share their events via the World Wide Web. Communication Leaders would be specifically interested in the planning the following on the site:

Conferences
Children/Youth Events
Community Outreach Events
Church Socials
Health Fairs
And much, much more!
Join all of the other members of the Christian Event Spot today. Sign-up is free for 30 days and then just $10/month thereafter.
About The Christian Event Spot
The Christian Event Spot is an online community for promoting, participating in, and finding Christian Events in your area. Members can post an unlimited number of events for as long as their subscription lasts. Visitors are welcome to join as well, but can view events in their local area, sign up to receive latest events by email, share events on their favorite social network, and even check the weather - all without a membership. For more information, visit the website at http://christianeventspot.com.