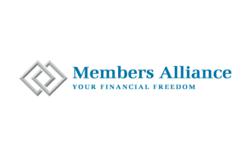 It is our business to know how people spend and why they spend. We have known most of this anecdotally for a long time, but it's good to see a lot of it documented.
Australia (PRWEB) August 30, 2012
A recent Sydney Morning Herald article cited studies and experiments from sources such as prestigious US universities, the Massachusetts Institute of Technology (MIT) and Carnegie Mellon University, to expose how savvy retailers have used psychological techniques to influence consumer spending. The studies show how techniques such as "anchoring" can cause consumers to perceive a higher value, and also expose common but effective techniques used by retailers to pry money from the wallets of consumers.
The article and the studies it cited also provided insight into what makes consumers spend, and how they can circumvent many common tactics to separate frivolous purchases from necessary ones. Members Alliance agrees with some main points and recommendation from the article.
An MIT study which compared one uninterrupted massage to two smaller massages with a break in the middle concluded that those who got the two shorter massages enjoyed them more because the interruption "reinvigorated their capacity to enjoy."
Another study showed that prices on bottles of wine influenced taste testing. Identical wines were put in bottles with five different prices. The participants agreed that the wines with the higher prices "tasted better" than the wines marked lower.
Another MIT experiment involved two silent auctions for sports memorabilia. One was cash only, while the other allowed credit cards. Those with the credit cards bid an average of twice as much money for identical items as those who paid cash.
The article also explained how retail outlets use "anchoring" to manipulate customers. Stores put their most expensive items near the entrance so that other, less-expensive items look like "bargains" even if they are relatively overpriced compared to the same quality item elsewhere. The high price becomes the "anchor," and the customers compare other items in the stores to the expensive item.
David Domingo, CEO of Members Alliance, wasn't surprised by any of the information exposed by the article: "It is our business to know how people spend and why they spend. We have known most of this anecdotally for a long time, but it's good to see a lot of it documented."
Domingo continued, "The studies show that consumers are under a lot of pressure to buy every day, and that the techniques used aren't always fair. The more we spend now, the less we have for later, but marketing is built on immediate gratification and getting the consumer to spend right now."
Domingo went on to say, "We always recommend that consumers resist impulsive decisions and take their time when planning a purchase. Always remember that it is the store's job to make you spend as much money as they can get from you. When you pull out a credit card, always think twice, because credit cards make it too easy to spend more than you should."
Domingo's parting words were succinct: "If you want to do more than merely live from day to day, you have to pay yourself first. You have to choose a percentage of every paycheck and invest it in something that will pay you back."
Members Alliance Australia is a trusted financial services organisation that specialises in financial planning, debt conversion, debt reduction, and wealth creation. They have been in operation since 2005, providing services to clients all over Australia.
You can find more information about Members Alliance at their website http://www.membersalliance.com.au/about-us/testimonials or you may give them call at 1300 365 731.