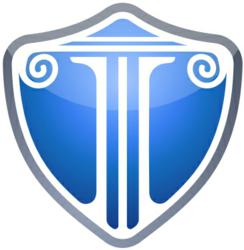 man's best friend is responsible for more than 4.7 million dog bites per year
San Antonio, TX (PRWEB) August 30, 2012
According to the Centers for Disease Control (CDC), man's best friend is responsible for more than 4.7 million dog bites per year of which 800,000 require medical care. Dog attacks often cause serious personal injury to the face and extremities, disfigurement, or even death. Approximately two-thirds of dog bites occur on or near a victim's property and unfortunately most victims knew the dog.
A study by the American Veterinary Medical Association shows that statistically in San Antonio, TX more than 5 people a day requires emergency treatment due to dog attacks and that at least one person every six days is hospitalized due to a dog attack. Trevino Injury Law and key animal experts believe that public education can help reduce the number of attacks. Holding the owners legally responsible for the damages their pets cause helps raise awareness and facilitates change.
7 Tips in Preventing a Dog Attack (* Risk factors increase substantially when a scenario involves dangerous dog breeds such as pit bulls or rottweilers.)
>>>Chained Dogs

Do not approach or attempt to pet a chained dog.
Do not allow children to play close by or in the yard of a chained dog.
Avoid walking, jogging, or cycling by a home with a chained dog.
>>>Off Leash and Unknown Dogs

Do not approach or attempt to pet a loose or unknown dog.
Do not directly stare in the eyes of a loose or unknown dog; turn your head slightly to avoid confrontation.
>>>Breaking Up a Dog Fight

If you intervene to save your pet, you risk losing one or more fingers, suffering facial bites and even death.
>>>If Attacked

"Feed" the dog your jacket, purse, bicycle, stick, or anything you can put between yourself and the dog. If knocked to the ground, curl into a ball and protect your face and ears.
Preserving Your Legal Rights
If you or someone you know becomes a victim of a dog attack, it is imperative that you not only seek medical attention to address the injuries, but get as much information about the dog and the dog's owner as possible. This information is not only crucial to the medical staff and local animal control, but it also significantly helps preserve your legal rights.
Report the attack to animal control and the police department.
Use a cell phone to take photos of the offending dog and injuries.
Get written statements and contact information from witnesses.
Make notes about the dog's containment (e.g., inadequate or no fencing, chained or unchained, etc.).
Next exhaust all resources to find the dog's owner. If nothing else, get the address of where you believe the dog owner lives. If you find the owner, write the owner's contact information including his address, the dog's veterinarian information and the homeowner's insurance information.
If you or a loved one become the victim of an animal attack and would like to discuss your legal rights, contact a licensed attorney who handles dog and animal attacks.
Trevino Injury Law is committed to providing quality legal services to individuals who have suffered personal injuries due to the reckless, dangerous, or negligent acts of another. Contact us at (210) 255-3088 for a FREE consultation with an experienced personal injury attorney. Practice Areas Include: Animal Attacks; Auto Accidents; Semi-Truck Accidents; Drunk Driving Accidents; and Wrongful Deaths.
Many of the personal injury attorneys advertising as "trial attorneys" rarely step in a courtroom, much less ever try a case. Trevino Injury Law has a history of taking hard cases to trial and winning. Frankly, our trial experience speaks for itself. Visit http://www.TrevinoInjuryLaw.com for more information.