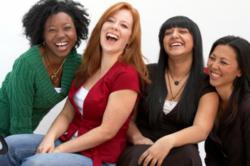 There is the misguided assumption that hotel accommodation is 100% safe.
(PRWEB) August 30, 2012
With the 'Girlfriend Getaway' market making up 4% of all travel spending in the U.S., author and travel writer author Victoria Ugarte urges women to be aware of their own safety in hotels, particularly over the Labor Day Weekend.
According to U.S. travel agents, 91% of women on all-women tours travel with their friends, with sightseeing and shopping being the most popular activities. With more all-women travel expected over Labor Day weekend, author of "Travel Bible For Women", Victoria says, "There is the misguided assumption that hotel accommodation is 100% safe. Because of the fact that hotels are larger and less personal than inns, lodges or B&B's, more precautions need to be taken by women on 'Girlfriend Getaways'."
Victoria offers tips on hotel safety for women this Labor Day Weekend:

Inns, lodges or B&Bs are safer if a woman is traveling alone. It makes it easier for the traveler to become familiar with the proprietor or inn keeper and inform them of her movements.
It's always advisable to request a room from the third floor upwards, and away from a lift or stairwell. Unlawful entry into a hotel room is easier from the lower floors, and lifts and stairwells make convenient getaway exits for thieves.
It's highly recommended for drapes to be completely closed at night and valuables locked in the room safe.
Displaying the housekeeping sign outside the room or leaving a tray outside the door signals one of two things: that either the room is temporarily unoccupied or that there is only one person staying in the room. It's safer to ring housekeeping and request that someone clean the room and collect the tray.
Double bolting the door when inside the room and refraining from answering the door without verifying first who the person is on the other side are extra precautions.
Arranging to meet a new acquaintance at the hotel room is a safety risk. The hotel foyer or a restaurant away from the hotel would be a safer and more appropriate option.
As a last word, Victoria adds, "Although it's unnecessary for women to approach their travels with a spirit of paranoia, it makes sense to be prepared and informed on the art of responsible travel, and that certainly includes hotel safety."
About The Author: Victoria Ugarte, the Intrepid Traveler, is becoming known around the world as one of the most recognized faces of travel and culturally correct behavior. Victoria has authored several books with Amazon, including "Culture Savvy For Women" and "Travel Bible For Women". You can find Victoria, wherever she is in the world, by going to http://www.ExploreMyWorldTravel.com.
Victoria also offers her readers a Free eBook, entitled "How To Enrich Your Life Through Travel". Get your FREE eBook now on http://www.ExploreMyWorldTravel.com/bonus-download/