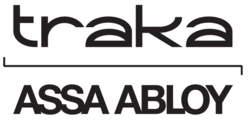 Knowing where any military equipment is and who has it is absolutely vital, and never more so than when dealing with lethal weapons.
(PRWEB UK) 30 August 2012
The new system, developed by the key management solutions provider, will help move organisations away from the manual processes currently in place for issuing weaponry and uses cutting-edge technology to provide automated individual weapon compartments, which can be accessed by authorised personnel only.
Each locker employs highly advanced measures to improve control and can be opened only by using biometric, smartcard or keypad entry to pre-authorised personnel. In addition, robust RFID tagging of each weapon means each item is accounted for at all times and is automatically assigned to authorised individuals, depending on their rank. As such, weapons usage can be closely monitored, with senior staff able to track who has each weapon as well as access to the store. In addition to boosting security and weapons control, the lockers' reporting functionality provides 100% audit of each weapon accessed, returned and by whom.
As well as controlling access and improving auditing, Traka's Weapons Lockers also allows armoury staff to put deadlines on returning weapons with automatic alerts via SMS or email, for weapons not returned on time. The solution may even be tailored to fit with existing access control systems to ensure use of ID cards if required. Other benefits include instant reporting of defects plus the ability to immediately prevent or authorise access.
With automatic power backup and thoroughly proven technology, Traka weapons lockers introduce new levels of efficiency and accountability to every armoury.
John Kent, President of Traka, said: "Knowing where any military equipment is and who has it is absolutely vital, and never more so than when dealing with lethal weapons. While the military and other organisations have a strong record in weapons security, it has traditionally followed a very manual process involving logging inventory in and out. This process is costly and inefficient due to the high levels of man power required for constant monitoring, logging and auditing. However, by automating the process with Weapons Lockers, we are able to improve security while also delivering important cost and time savings that will ultimately benefit other areas of national security."
For more information about Weapons Lockers, please visit: http://www.traka.com/pdf/weapons%20lockers.pdf or call +44 (0)1234 712345
ENDS
About Traka
Traka is a world leader in innovative technology for sophisticated intelligent access control, key management control solutions and keyless electronic lockers.
Originally the manufacturer of one of the world's first electronic key management systems, Traka is now used extensively in the UK and in over 30 countries worldwide in diverse sectors including property access control in prisons, secure units, hospitals, hotels, schools, universities and managed accommodation; distribution and MHE management; fleet management in police, road haulage and car dealerships; equipment, asset management and control in casinos, petrochemical, mining, airports, docks, railways, quarries, military and emergency services.
Traka has an extensive network of overseas distributors providing sales, consultancy, installation and support services for our customer base outside the UK. Traka is an ASSA ABLOY Group brand.