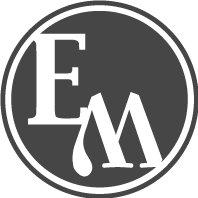 Events, bookings, calendaring and much more is possible with this powerful yet user-friendly plugin for WordPress.
(PRWEB UK) 31 August 2012
Events Manager was born in 2008 out of love for coding and contributing to the ever-growing open source community. With dedication and resolve to create a complete suite of solutions for those wanting to host and promote events on their sites, EM quickly became the most popular Events plugin on WordPress.
Due to such a large and growing demand for features, support and integrations, a Premium add-on was introduced, which extends on the capabilities of the free plugin with sought-after features such as priority support forums, payment gateways and custom form editors. This in turn helps fund the free version and support, and therefore has established EM as one of the most active communities on the WordPress support forums.
Marcus Sykes, the lead developer of EM, emphasizes some of the core principles of this plugin and what it sets out to achieve; "not only were we able to create free software that thousands of users can benefit from at no cost, we have consequently also had the opportunity to take this plugin to a new level, providing support to both free and premium users, extended documentation and many more feature additions."
Events Manager has a comprehensive set of features to enable both experienced and novice users to host events and manage registrations out the box with minimal setup. Moreover, it also has the capability and flexibility to provide experienced users and developers the means to highly customize and tailor the plugin to their own needs.
Events Manager could be thought of as an Events framework for WordPress, and the premium add-on, Events Manager Pro provides a perfect demonstration for how the free plugin can be extended to the limit of a developer's imagination, and the community´s needs.
Marcus Sykes adds "this is a very exciting time for Events Manager, as the plugin has undergone various complete rewrites to make the best of what WordPress 3.0 has to offer. There´s so many features planned and currently being worked on right now, the coming months will provide plenty of pleasant surprises even to those already in love with the plugin."
-----------------------------------------------------
Events Manager is a fully comprehensive events registration plugin with both free and premium version suitable for both novices and experts alike.