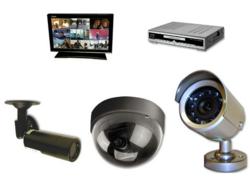 How to choose the right camera is the key to the security quality of the project.
(PRWEB) August 30, 2012
Villon Industry announces launch of its new website, http://www.villoncctv.com, which offers in-depth reviews, coupons, and discounts for IR-Cut Cameras and CCTV security system equipments in the market. Additionally, it provides several exclusive coupon and discount codes for reviewing products. These coupon codes are regularly updated as new deals become available. http://www.villoncctv.com is to help people choose best CCTV camera system before making any buying decisions.
Security issues are a major event of common concern to society as a whole, so security in various economic sectors, especially the attention necessary for a potentially dangerous high-risk industries.
James Way, CEO of Villon Industry, said, "Video Security Monitoring System (VSCS) video surveillance control system using video technology to detect monitor fortification regional and real-time display, record live images of the electronic system or network camera is the core equipment in security engineering, how to choose the right camera is a direct the key to the security quality of the project, this problem seems simple, the essence is the test of a security design and elements of the professional standards of construction and technical personnel."
"Shenzhen is the most important base of China security industry, but also the most important production base in the global security industry. We have a great product line that we feel is the best in the industry. Also, we also have a money back guarantee, which provides customers a risk free way of trying out any of our amazing product lines." Continued Mr. Way.
About Villon Industry
Brings together many years of senior professionals engaged in the security technology theory development, production, marketing and other aspects, the implementation of the concept of quality management of an ISO9001 quality management system, after years of unremitting efforts, now has become the diversification of the domestic and international integrated supply and marketing services international development pattern. The major products include: integrated color camera, color to black and white, infrared night vision, hemisphere, high-speed ball, PC hard disk recorders and other products in the banking, residential, airport, electricity, telecommunications, transportation, coal, water, health care, government authorities public places, high-grade buildings are widely used.