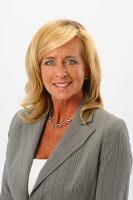 Austin is an excellent place for job growth and we look forward to working with employers to more strategically staff their businesses.
Austin, TX (PRWEB) August 30, 2012
Nectir Inc., an emerging nationwide network of staffing firms, announces the franchise opening of Nectir Austin. Local native and business veteran, Elizabeth Daniel, will serve as Founder and President of the company. Nectir Austin will provide contingent staffing, contract-to-hire services, direct-hire services and rapid deployment staffing for local and regional companies.
"We couldn't be more excited to open a Nectir location in this great business region," says Daniel. "Austin is an excellent place for job growth and we look forward to working with employers to more strategically staff their businesses."
Austin is noted for being a bright spot in the nation when it comes to employment. Over the past few years,data shows that Austin has consistently served as a leader for job growth and Forbes has ranked it as the best city in the country for jobs. During periods of economic recovery and growth, businesses have historically turned to staffing firms to identify top talent while reducing personnel costs, marking the firm as a great resource for employers.
Daniel founds Nectir Austin with nearly 20 years of business acumen. Her expertise includes staffing, business to business sales, marketing, communications and management. Daniel's business experiences have led her to work with professionals from a variety of industries including pharmaceutical, medical devices, real estate, distribution and manufacturing.
During her career, Daniel has earned numerous distinctions including the Millennium Award and Golden Circle Award which honors excellence in sales and business development for a leading Fortune 500 company. She is also active in the Austin business community as a member of the Austin Chamber of Commerce and Ambassadors Committee as well as the BioTech, Research, Technology and Energy Group.
"The Nectir family knows that Elizabeth Daniel and her business will be an asset to Austin's employers," says Abid Abedi, CEO and Founder of Nectir. "Her unique business experiences and dynamic personality will undoubtedly help her passionately serve her customers."
For more information about Nectir Austin's staffing services or open positions, please call 512-448-7751, email Austin(at)nectir(dot)com or visit http://www.nectir.com/austin.
About Nectir, Inc.
Nectir, a Managed Staffing company, was founded in 2010 in response to the changing dynamics of the staffing industry. The company provides back-office services, infrastructure, robust recruiting, payroll funding and marketing support through a franchise model that allows its franchise partners to focus exclusively on client-facing activities. Nectir staffing franchises are independently owned and operated and provide contingent staffing, contract-to-hire, and direct-hire services to companies in their respective local and regional areas. For more information, visit http://www.staffing-business.com or call 972-528-8262.