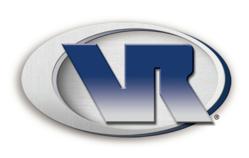 Pewaukee, Wisconsin (PRWEB) August 31, 2012
In this economy (and in our market), businesses for sale in the Manufacturing, Distribution, and (certain) Service Related industries attract immediate and serious attention from prospective buyers. Now, this is to be expected. Surprisingly, a smaller industry that nearly rivals these "Big 3" in buyer response is Liquor Sales (predominantly, Liquor Stores).
Earlier this month, VR - Lakes Business Group, Inc. closed on a mid-sized liquor store in Southeastern Wisconsin. The fact that 38 buyers were engaged in discussion on this business is not out of the ordinary. The fact that it garnered that much interest in less than two months was a great indicator on the strength of the liquor sales industry. Of course, VR - Lakes Business Group, Inc. did market it aggressively and contacted buyers whom had previously expressed interest in this industry, but to have an offer within 30 days of listing, and a completed transaction within 60 days speaks volumes about the demand for that industry, and the team at VR - Lakes Business Group, Inc.
There are several key aspects that potential buyers consider when evaluating the purchase of a liquor store:
-Annual Revenue. It seems that the revenue threshold for a desirable liquor store is $500,000+ per year. At that volume level (or greater), owners are able to buy inventory at better pricing and maximize margins.
-Location. Traffic counts, visibility and proximity to residential areas are all things to consider. Ideal store are easy to get to and close to their customer base.
-Competition. Prospective buyers are wise to research the local competition. How many stores are in town? Can Supermarkets and Convenience Stores sell alcohol? How many liquor licenses has the municipality issued and are there any additional licenses available?
While Bars, Restaurants and other retail establishments are facing a challenging market (with regard to selling a business), Liquor Stores have held their own and could be considered as hot of a commodity as Manufacturing, Distribution and Service related companies.
Michael Szmanda an Intermediary with VR Lakes Business Group, Inc has had extensive experience in business valuations as well as business sales in the Service, Manufacturing, and Retail industry sectors. Larry Heck, a teammate, procured the buyer for this particular business sale in Wisconsin. VR - Lakes Business Group, Inc. can attribute its success due to a team mentality in the office: "CoBroke or GoBroke." This team atmosphere helps the team successfully close business sales in an efficient manner, leveraging the teams experience for a smooth, quick sale.
Contact Michael with questions at 262.347.2083 or michael(at)vrbizlakes(dot)com.