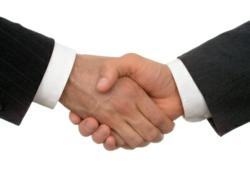 The importance of human capital is leading the way in terms of corporate strategy.
(PRWEB) August 31, 2012
IBM and Kenexa Corporation announced today that IBM will acquire the publicly held human resource software company for $46 per share, or about $1.3 billion. Kenexa's human resource solutions are comprised of Cloud-based technology and consulting services. In acquiring Kenexa, IBM has entered the world of recruitment process outsourcing, HR software development, and workforce planning. Winnipeg recruitment agency and HR services company People First HR says the move is just another example of human resources, or more specifically human capital, becoming a crucial part of corporate growth strategies.
Kenexa boasts "a personal side, and a performance side" through a combination of people and processes. The acquisition is part of IBM's strategy to put the best knowledge and solutions into every functional department - from sales to IT. Currently, Kenexa has over 8,900 employees that IBM will continue to support. It's all part of IBM's plan to enter into the talent acquisition, employee engagement and strategic recruitment markets.
"The customer is the big winner in all this because the combination of our two organizations will deliver more business outcomes than ever before" said Kenexa CEO Rudy Karsan. The importance of human capital is leading the way in terms of corporate strategy. The strategy lies in "recognizing and acknowledging the potential deep within the person" says a representative at People First. Today, human resources has become a key component of strategies for success.
People First has been a leader in recruitment and human resource services for over ten years. Their recruitment, career management and human resource consulting divisions provide companies with people solutions and strategies for HR success. People First specializes in discovering well matched professional management in a range of industries, managing career development and transitions and helping organizations to make the most of their workforce. To find out more about recruitment and career development visit http://www.peoplefirsthr.com.