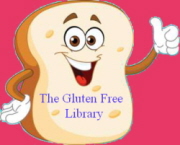 The gluten free library offers a unique connective service located all in the one place.
The only place to be
(PRWEB UK) 31 August 2012
GFL is the first UK library of its genre offering a unique connective service located in just one place at an extremely affordable cost, which the library sees itself as the place to be.
The concept of offering a web based compendium library specialising in dietary problems and allergies sprang into fruition after one of the GFL founder's battled with a long 25 Year journey with Coeliac Disease. Speaking with one of the library 'scribes', which is how they refer to themselves, and being diagnosed with coeliac disease was a long and painful process in itself.
Even the very term sounded almost terminal or highly contagious and as the GFL scribe said it was "certainly something that was probably best not spoken about or mentioned when out in restaurants or at friends homes and if it was it ensured lengthy and protracted discussion as to what could or could not be eaten often leaving ' time poor waiting staff' more than a little irritated after having asked 'Chef' so many questions and inevitably delaying the delivery of food for everyone else at the table."
It also meant being perceived as 'always being on a diet' or simply 'picky' around wonderful food that had been prepared when the Coeliac was simply following a general rule that "if in doubt leave it out" if what the food or sauce was prepared or thickened with and cooked in could not be easily established.
The scribes preferring to label the problem as a 'condition' and not a disease explained that they just had to empty out all the foodstuff in the Kitchen Cupboards that contained any reference to gluten and wheat starch such as packet mixes, gravy, soups and they removed from the table Bread, Cakes, Pastries, Pasta, Rolls, Pies, Pizza and Sandwiches. They lamented that shopping seemed to take forever as it seemed as if gluten was everywhere and being coeliac meant it could not be eaten.
Coeliac disease does not directly cause death but the sufferer has a stomach that has become extremely sensitive and intolerant to a protein named 'gluten' found in wheat, barley, oats and rye. If gluten is ingested then the symptoms for many hours afterwards are not pleasant and often quite painful until the digestive system has taken its course. If the condition is untreated then a 'build up or coating' of the stomach lining carries on so that absorption of vital nutriments, vitamins and minerals is impaired leading to bloating, anaemia and other health issues.
Because of their personal involvement and many difficulties experienced with allergies and much time consumed sourcing good quality wholesome and nutritious gluten free products the GFL scribes say they have learnt a thing or two and that there is more to gluten free than just rice, potato and tabioca flour mixes and that its easy "only if you know where to look" which naturally will be in the gluten free library.
The gluten free library concept is unique for the scribes believe it will offer an excellent service of eclectic compendia of information connecting all interested parties that have something special to offer or say about all things gluten, wheat, lactose, soya and diary free.
The GFL scribes said that they "envisage a really hands on interactive Library" that they will launch on August 31st 2012 and although it is still in its 'infancy' and still in the process of filling up the library 'shelves' with contributions and information they are passionate about what the gluten free library will develop into offering more and more connections and with expectations running high they said that "the GFL team scribes are excited to share their new venture and service amongst all" so watch this space.
Go to The Gluten Free Library the place to be to begin your search on all things gluten, wheat, lactose, Soya & dairy Free
# # #