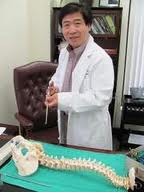 Foraminal stenosis surgery is generally reserved for patients whose pain and weakness have significantly impacted their quality of life.
Edison, NJ (PRWEB) August 31, 2012
As America's Baby Boomers continue to age, so does the rate of spinal stenosis, a narrowing of the spaces in the spine (particularly the openings, called foramen, that surround the nerve roots). Foraminal stenosis typically occurs in the lumbar region (the lower back), although it also strikes in the cervical spine (the neck). Between 250,000 and 500,000 Americans have symptoms, and some medical leaders expect that number to top 2 million by 2021. Lumbar foraminal narrowing is already the most common cause for back surgery in older adults, and the rates of stenosis surgery are expected to double in the coming years.
As we age, our spines typically undergo a few changes that can spell trouble, says Kaixuan Liu MD, PhD, chief surgeon at Atlantic Spinal Care in Edison, N.J. "The spinal discs gradually lose flexibility and can herniate, or bulge," he explains. Other age-related problems, such as bone spurs, arthritis, and thickened ligaments, also can cause foraminal narrowing. Symptoms are tied to the location of the stenosis: If a cervical foramen is affected, you'll feel pain, tingling, or other symptoms in your shoulders, arms, and hands. If a lumbar foramen is affected, you'll have symptoms in your buttocks, legs, and feet. "Impinged nerves also can cause loss of sensory or motor function," Dr. Liu explains. And if the impingement persists — and muscles are deprived of nutrients for an extended period of time — the nerves can die.
Therefore, it's important to identify and treat foraminal stenosis early. And if conservative treatments — non-steroidal drugs, exercises, and injections — don't help, surgery can. "Foraminal stenosis surgery is generally reserved for patients whose pain and weakness have significantly impacted their quality of life," Dr. Liu says. "If you find your activities are significantly limited, you should consider it."
Newer (and better) options
Today's surgical procedures can fix a case of foraminal stenosis like never before. In fact, there are several studies, including the new SPORT, or "Spine Patient Outcomes Research Trial," which have shown that surgical intervention has a higher success rate than nonsurgical modalities.
While foraminal stenosis surgery has traditionally been performed as an "open surgery," with general anesthesia, big incisions, and a lengthy recovery, today's surgeons use a considerably less invasive technique that allows the patient to go home immediately (and, in most cases, resume normal activities within a few weeks).
In an endoscopic foraminotomy, the surgeon makes a very small incision and gently inserts a small metal tube, about the size of a pencil, into the affected foramen. Through this tube, he inserts a small camera and uses it to guide him as he removes the tissue that's causing the stenosis. Afterwards, the tube is removed and the incision is closed with only one or two stitches. "This procedure allows us to relieve the pain and other symptoms of foraminal narrowing without major surgery," Dr. Liu explains. "It delivers big benefits without the big operation."
About Dr. Liu: Kaixuan Liu, M.D., Ph.D., is a renowned endoscopic spine surgeon and founder of Atlantic Spinal Care, LLC, in Edison, New Jersey (http://www.atlanticspinecenter.com). Dr. Liu is certified by The American Board of Pain Medicine and The American Board of Anesthesiology, and is a member of The International Society for Advancement of Spine Surgery, The American Society of Interventional Pain Physicians (ASIPP), The American Academy of Pain Medicine (AAPM), The International Intradiscal Therapy Society (IITS), and The American Society of Anesthesiologists (ASA). He also serves as an international surgeon for The Spinal Foundations in England.