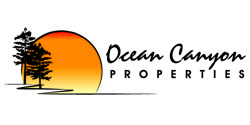 Look for good things to come at Millwood! -Mike Beckelhymer
Texarkana, Texas (PRWEB) August 30, 2012
Ocean Canyon Properties (OCP), a privately owned membership resort and RV camping company, is happy to announce the addition of Mr. Rob Conrad as General Manager of Millwood Landing Golf and RV Resort in Ashdown, Arkansas.
Prior to coming to work for Ocean Canyon, Mr. Conrad spent three years working in sports media and marketing with In Motion LLC. In Motion was involved in campaigns with companies like Adidas, Nike, Wilson and Under Armor, among others. He is also a certified teaching professional with the United States Golfing Teaching Federation (USGTF). Mr. Conrad has extensive experience in golf, which began with his father when he was just three years old.
"Rob Conrad has RV campground management experience with a resort company in Southern California. Rob and his wife Brandi will be moving from Georgia to Ashdown, Arkansas where they have a new home. Look for good things to come at Millwood!" said Mike Beckelhymer, Vice President of Operations at Ocean Canyon Properties.
Rob's duties as General Manager include making sure members are satisfied, the property is run well and efficiently, general maintenance, and bringing the resort up to a standard member's will appreciate and enjoy. Rob will be overseeing new renovation projects at Millwood, his priority being improving the golfing green.
Ocean Canyon Properties is a growing system of eight privately owned, membership resorts that offer spacious RV campsites, comfortable vacation cabins, cottages and condos along with a wide variety of private resort amenities. With beautiful resort locations situated throughout the southern United States, OCP resorts provide the safe, secure and enjoyable recreational experience that so many families seek. Millwood Landing Golf and RV Resort is located in Ashdown Arkansas, 25 miles north of Texarkana on Millwood Lake. It features a beautiful 18 hole golf course with tree-lined fairways, pro shop, driving range, putting green, pool, clubhouse and bar. It is one of eight private resorts in the OCP resort system.
The Ocean Canyon Properties senior management has been directly involved in the membership camping resort industry on a national platform for over 30 years. This experience, combined with the rigorous standards of operation at both the resort and corporate levels ensure that the company operates securely, responsibly and continually provides the highest levels of service to its members, their guests and employees. Ocean Canyon is active in supporting community organizations that help children and families in the Southeast. You can find out more at their website at http://www.oceancanyon.com.