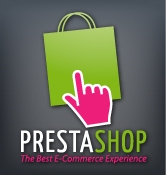 The Allied Wallet and PrestaShop solution will set the industry standard for the future of e-commerce.
(PRWEB) August 31, 2012
PrestaShop, the world's leading open-Source e-commerce solution powering more than 125,000 active online stores, recently partnered with Allied Wallet, an INC 500 company that processes payments online utilizing scalable, customizable solutions to service a variety of e-commerce businesses.
"This partnership with PrestaShop is a major step for Allied Wallet in becoming the most integrated e-commerce payment processing solution for small and medium-sized businesses. PrestaShop is well known as one of the largest and finest e-commerce platforms in the market, and we are elated to be aligned with them. The Allied Wallet and PrestaShop solution will set the industry standard for the future of e-commerce," said Ron Moses, Chief Technology Officer at Allied Wallet.
The Allied Wallet module is included natively in PrestaShop's new v1.4.9. All that's needed to take advantage of this premier solution is an Allied Wallet account.
'"By using Allied Wallet, merchants can rest comfortably knowing they can process just about any form of payment at a competitive rate. Not only will e-merchants benefit from the versatile payment solutions the free Allied Wallet module provides, they will also be afforded piece of mind that each payment is backed by advanced protection services," said Matt Serralta, Chief Executive Officer at PrestaShop.
Allied Wallet's state-of-the art Fraud Scrub is one of many features enjoyed by millions of users worldwide. Additional features include 24/7 merchant and customer support, PCI DSS Level 1 Compliance and the ability to process more than 160 currencies worldwide.
With Allied Wallet, customers have an opportunity to create and pay for products using an eWallet. The eWallet is fueled by customers and used by merchants when processing payments. Using the eWallet keeps payment information safe and secure at all times, thus leading to repeat customers and increased brand loyalty.
Allied Wallet, in partnership with PrestaShop, provides users with one of the safest and most convenient forms of online payment processing. Together, Allied Wallet and PrestaShop make e-commerce easy.
About PrestaShop:
PrestaShop continues to be the world's leading Open-source e-commerce solution powering more than 125,000 stores worldwide. Backed by the industry's leading partners, PrestaShop ensures easy online selling by providing more than 300 advanced features that can all be customized to fit the needs of every online business. The growing Success of PrestaShop's software is thanks to countless code contributions, suggestions and encouragement from its ever-expanding 350,000 member Community. PrestaShop is the winner of the 2010 and 2011 Best Open-source Business Application awards, and its passion for pursuing excellence is fueled by business owners who desire a free, powerful and easy e-commerce solution.
About Allied Wallet:
Allied Wallet is an INC 500 company that continues to revolutionize the e-commerce industry by introducing new and innovative payment processing solutions for online merchants, enabling them to send and receive global payments. With PCI compliant merchant services for nearly any business size, Allied Wallet provides a state-of-the-art payment gateway to optimize online transactions. Please visit http://www.alliedwallet.com for more information.