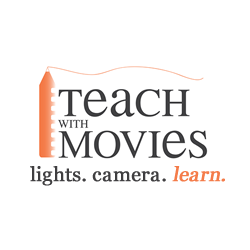 The lesson plan also contains discussion questions, essay topics and other assignments.
Los Angeles, CA (PRWEB) August 31, 2012
"127 Hours" describes the harrowing time that hiker Aron Ralston spent trying to free himself after a shifting bolder pinned his arm against the wall of a remote slot canyon in the Utah desert. The film defines Ralston's character from his high-energy life and contrasts it to he isolation and silence that mark his five days trapped without hope of rescue. Flashbacks and clever use of video taping move the story forward and reveal important life-lessons.
Ralston's book, "Between a Rock and a Hard Place" is the best presentation of this story because it discusses the many aspects of his life and the experience of being trapped and unable to reach help. By addressing ideas presented in the book before showing the movie, the TWM lesson plan to 127 Hours allows teachers lead students to examine how an individual can call upon his past in order to maintain composure in the face of doom. The lesson plan features a Student Handout which introduces ideas from Ralston's book that helps readers understand the young man as he gathers the courage to cut off his arm and walk away from certain death.
Journal entry assignments in the handout are designed to encourage students to exercise and extend their writing skills in response to the information given and to empathize with the attributes of character that served Ralston so well. Then, as students watch the film, they will be able to see how ideas they have considered and written about are described visually.
Below is an example of one of the entries and its related assignment:
"Later in the chapter, on page 3, Ralston mentions the many cave paintings he sees in Canyonlands National Park, Utah. He ponders what artifacts from our civilization will remain in 5,000 years. As he thinks about the peoples who left these etchings, he considers the concept of leisure time and what future generations will think of the fact that so many of us fritter away our leisure time watching television.
Assignment:
In your journal, make a list of objects that you think would best explain what you are like should these objects be found in the distant future. Distance yourself from these objects; describe them and the thought process that the people of the future would use in coming to conclusions about you from these objects. "
Other writing topics introduced through quotes from the book are every person's place of special peace, that humans are powerful beings because of our capacity to boldly continue pushing forward in life despite our insignificance, pursuing passions in life, taking risks while alone, the power of music and its importance to human beings, being in the wrong place at the wrong time, dangerous situations, inspiring books and film etc.
The lesson plan also contains discussion questions, essay topics and other assignments.
TeachWithMovies.com is the premier site on the Internet showing teachers how to use feature films and other video resources to enhance the classroom experience. The site offers thousands of pages of lesson plans and curriculum materials on more than 350 feature films. The price for access to all TWM curriculum materials is $11.99 per year per teacher. Discounts are available for bulk purchases.