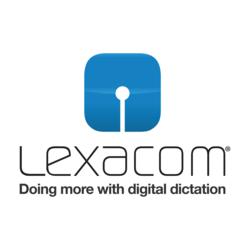 Lexacom 3 delivers all the features we would expect from a digital dictation system. I would happily recommend Lexacom to any other law firm
(PRWEB UK) 31 August 2012
Lincolnshire-based law firm, Page Nelson Solicitors, has selected Lexacom to provide its digital dictation software, having been impressed by the quality of the company's technology and customer service.
For a number of years, Page Nelson Solicitors had been using a digital system which is common in the legal sector, but switched to Lexacom after being put under pressure by its previous supplier to invest in an unnecessary upgrade.
Director, Steven Forster, said: "We were faced with having to invest a substantial amount in both upfront and ongoing costs for an upgrade we didn't need, which is why we approached Lexacom."
Lexacom's digital dictation software enables immediate and accurate dictation and transcription, improving efficiency and client service. The software enables authors to record and mark the urgency of dictations easily, while secretaries benefit from high quality sound recording and can manage their workload more effectively, knowing instantly which dictations are urgent or routine.
Page Nelson switched to Lexacom following a successful 30 day trial during which the firm were impressed by the ease of use, reliability and functionality of the technology as well as Lexacom's friendly and helpful approach.
Steve Forster continued: "Lexacom 3 delivers all the features we would expect from a digital dictation system, as well as some additional functions that have gone down well with our team. I would happily recommend Lexacom to any other law firm."
Lexacom Managing Director, Andrew Whiteley, said: "Customer service is something we're very proud of at Lexacom. We understand that different customers have varying needs and we try to be as flexible as possible in tailoring our software to provide the right solution for each client. I'm delighted we have been able to do just that for Page Nelson Solicitors. "
For further information about Lexacom digital dictation, visit http://www.lexacom.co.uk
About Lexacom
Lexacom first pioneered digital dictation software in 1997 and it is now used to create over 10 million documents a year by professionals in the healthcare, legal and financial professions. 
The software enables authors to flag the importance of a dictation, while admin teams can immediately see both the priority and length of the dictation and can plan their workload accordingly.
Lexacom provides a flexible service which can be tailored to individual clients. They offer a free, no-obligation 30 day trial to all new customers and provide excellent support through their UK technical team.