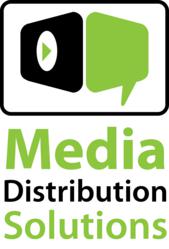 Online video marketing has become the most successful way to engage and convert qualified traffic into sales and prospective customers.
Frisco, TX (PRWEB) August 30, 2012
In an effort to help their customers bolster visibility through more robust mobile and web presence, Sunshine Media has contracted with Media Distribution Solutions to provide custom live video shoots as part of Sunshine Media's comprehensive suite of online advertising resources. Sunshine Media will use MDS's BetterVideo service to shoot professionally scripted 30-second promotional videos that customers can use to showcase their business.
"Providing video production services has tremendously enhanced our digital offerings by giving customers a powerful way to personalize and differentiate their business," said Michael Joyce, Manager of Sales Operations at Sunshine Media. "Media Distribution Solutions is a great company, and we look forward to a long and beneficial relationship with them."
BetterVideo's custom video shoot features optional voice-over, graphics and music to produce uniquely creative video marketing content for every client. They have a nationwide network of professional videographers and producers who are committed to providing a positive customer experience.
"Online video marketing has become the most successful way to engage and convert qualified traffic into sales and prospective customers," said Mike Shell, CEO of Media Distribution Solutions. "We are excited that Sunshine Media is offering our BetterVideo service to help customers incorporate video into their marketing strategy."
Media Distribution Solutions has built a reputation for delivering maximum value, excellent customer service and high quality video content. For more information on all Media Distribution Solutions products and services, please visit http://www.mediadistributionsolutions.com or call (214) 618-9001.
About Sunshine Media
In addition to highly successful print directories in South Louisiana and the Mississippi Gulf Coast, Sunshine Media provides a wealth of digital consumer resources, including business locators, social media sharing, informational short videos about local businesses and other online digital advertising solutions. Consumers have access to Sunshine Media's mobile applications, including coupon retrieval, mapping capabilities, and hands-free, voice recognition searches. Sunshine Media is a division of EATEL, a privately owned and operated telecommunications provider since 1935. For more information about Sunshine Media, please visit http://www.MySunshineMedia.com
About Media Distribution Solutions
Media Distribution Solutions (MDS) offers BetterVideo and BetterSocial solutions to allow digital marketing providers the ability to quickly and easily add high quality video and rich social media content to their product offerings. The MDS team has been supplying industry leading, highly scalable, cost effective digital marketing solutions to SMB service providers for over 15 years.
From creating business profile videos to managing advanced social media campaigns, MDS has the features advertisers want and the tools service providers need to deliver results. The company's video and social media services enable service providers to offer high quality solutions that meet the market need in a digital marketing world.