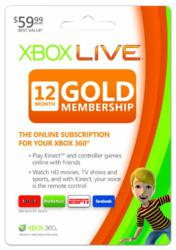 Detroit, Michigan (PRWEB) August 31, 2012
Xbox 360 and Playstation Vita games, consoles and accessories are available for up to 40% off at SportsFanPlayground.com.
For the Xbox 360, the Xbox Live 12-month membership card is available for $37.99. The Xbox Live card allows for people to view media from HBO, Netflix, Hulu and more. The card is normally priced at $59.99. The Xbox 360 wireless controller is marked down to $29.95, down from $49.99.
The new addition to the Madden series, Madden NFL 13, is on sale for $50.99, down from the retail price of $59.99. The game has been revamped with the new announcing team - CBS Sports Jim Nantz and Phil Simms, the new Infinity game engine that allows for even more realistic football and television style cutaways. The price of $50.99 is available while supplies last.
MyHotElectronics also has the Xbox 360 headset available for $.22 cents, 99% off of the retail price of $19.99. The headset will allow for gamers to chat online worldwide when playing against each other and adding a new level of fun and excitement to the overall gameplay.
The Playstation Vita wi-fi edition is available for $180 at the website currently. The Vita is the successor to the Playstation Portable system and features 2 digital cameras, dual analog sticks, and a built in GPS, among many other features. The Vita 3G version is available for $249.99. The 3G version has the same features as the wi-fi, but allows for users to be connected to the internet permanently via the AT&T 3G service (subscription sold separately.)
SportsFanPlayground.com is also taking preorders on special Playstation Vita console bundles themed with Assassin's Creed III, Madden NFL 13, and Call of Duty: Black Ops Declassified versions. Each game will be sold separately as well.
For storing memory on the Vita, the 16GB Vita memory card is on sale for $37.99, down 37% from the retail price of $59.99. The 16GB card can store 4-8 full Playstation Vita games, 12 movies, 4,568 songs or 3,200 photos. The 32GB card is on sale for $71.99 and hold double the content of the 16GB card, allowing for more storage and extra amounts of entertainment on the system.
For more information, visit SportsFanPlayground.com.
About SportsFanPlayground.com -
The Sports Fan Playground is a leading online e-commerce provider of sporting goods from the NFL, NBA, NHL, MLB, NCAA, UFC, WWE and other leagues around the world. The store also has a variety of electronics which range from tablets, PCs and cameras to video games, DVDs, Blu-Ray Discs, appliances, lawn and garden products and more.
The store also carries the top brands in electronics and apparel including, Nike, Adidas, Apple, Sony, Samsung, Microsoft, EA Sports, and many more. The company recently began its initial expansion into clothing and jewelry and will continue to expand over the next several months.