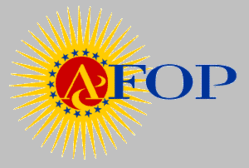 "Can you imagine if the internet went down and your boss told you that, as a result, you wouldn't be paid for the day?" remarks Strauss.
Washington, D.C. (PRWEB) August 30, 2012
On Monday, the U.S. Department of Labor announced the beginning of Labor Rights Week, a time when the United States and many of its allies recognize the rights and needs of the workforce. Governments around the world, as well as many organizations also recognize this week, which culminates in the celebration of Labor Day.
"On Monday, people across the nation will be lighting up the barbeque, celebrating having the day off, but how many people will actually be reflecting upon the achievements we have made on labor rights and where we are today? The answer, sadly, is not very many," said David Strauss, Executive Director of the Association of Farmworker Opportunity Programs (AFOP). "Here in the U.S., if you do have to work on Monday, you will likely get holiday pay, unless you are one of the unlucky few who are exempt from that part of the Fair Labor Standards Act, where some unfinished business remains."
By federal law, agricultural employers are not required to pay time and a half for overtime work. They are the only industry exempt from this requirement under the Fair Labor Standards Act. Farmworkers earning the federal minimum wage of $7.25 per hour may work 80 hours during a heavy part of the harvest season, but those workers' pay remains at $7.25 per hour, even on Saturday, Sunday and/or on holidays.
Moreover, farmworkers typically do not receive job-related benefits most American workers have come to expect. Health insurance, paid sick days, family leave, holidays and vacation time are almost unknown to farmworkers unless they are covered by a collective bargaining agreement, most of who are not.
Farmworkers have no federal right to unemployment insurance. It is available on a state by state basis. While most states have some UI coverage for agricultural workers, some do not. States that do have coverage often have restrictions that keep farmworkers from receiving UI, which has served as an economic safety net for nearly all of this country's workers for over 70 years. Farmworkers are also not generally paid if weather conditions keep them out of the fields.
"Can you imagine if the internet went down and your boss told you that, as a result, you wouldn't be paid for the day?" remarks Strauss.
Children working in agriculture also do not receive the same protections as other youth working in nearly every other industry under the current labor law. Children as young as 12-years-old are legally allowed to labor in agriculture for an unlimited amount of hours outside of school, using dangerous farm equipment and working in an environment that continually exposes them to pesticides—conditions deemed illegal in every other industry and that can lead to serious injury or even death. Farmworker youth are also excluded from the "hazardous work" protections imposed in all other industries, allowing children as young as 16 to operate heavy machinery and perform other dangerous functions that are strictly reserved for adults in every employment field except in agriculture.
"It is good to celebrate many of the labor successes that have occurred in America over the years since the New Deal—the era that established so many of the rights our nation's workers enjoy," said Strauss. "But we need to recognize there is unfinished business. It will be a true celebration when we bring farmworkers into parity with the rest of America's workforce."
The Association of Farmworker Opportunity Programs is the national federation of nonprofit and public agencies that provide training and employment services to migrant and seasonal farmworkers. For additional comment or interview, please contact Ayrianne Parks at (202) 828-6006 x140 or Parks(at)AFOP(dot)org.
###