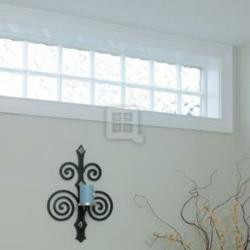 Our great relationships with architects and contractors help to inspire confidence, they trust our experience and knowledge of our products
Morris, IL (PRWEB) August 30, 2012
A well designed building designed to withstand the power of a hurricane helps to protect the building itself, but what about the contents inside? Flying debris is what causes the most damage to these buildings as hurricane force winds can be deadly if occupants remain on the premises. Shutters are a good "quick fix" but they can be damaged during the storm.
Once the storm clears it is a great feeling to see that what was valued most is still intact, still standing and minimal clean-up is required. Quality Glass Block and Window Co. has been helping property owners that live in these potential disaster zones keep their property safe and secure from the devastation that occurs during hurricane season. Hurricane resistant glass block windows have several advantages besides how durable they are. With Dade County approvals, the benchmark standard for the construction industry, these glass block windows can handle the high force winds that obliterate towns and cause millions in damages.
If the Dade County approvals are not enough to inspire confidence, maybe the International Building Code will. These hurricane resistant windows meet the large missile impact tests as referenced in the International Building Code. There is no doubt these windows are the superior hurricane resistant windows.
In comparison to other hurricane resistant windows, these glass block windows can be prefabricated to the project specifications and can contribute to LEED points when day lighting strategies are applied. The glass blocks are available in three patterns, each offering a different level of privacy and light transmission. Quality Glass Block and Window Co. is an authorized distributor of Pittsburgh Corning and will work together with the architects and contractor to ensure that these well engineered hurricane resistant glass block windows fit the scope of the project.
"Our great relationships with architects and contractors help to inspire confidence, they trust our experience and knowledge of our products", stated Ray Tuminello, president of Quality Glass Block and Window. "Contractors have time constraints and are always under pressure to get the project complete, we help to alleviate some of the burden by being upfront about everything and giving them a solid timeline of when and what to expect when the windows arrive on site", said Tuminello.
Homeowners may purchase these residential hurricane resistant glass block windows over the phone or directly online.
Quality Glass Block and Window Company
Quality Glass Block and Window Company (http://www.qualityglassblock.com) is a leading provider of glass blocks used for windows, shower enclosures and vents. In addition to wholesale glass blocks, Quality Glass Block and Window Company provide installation services or guidance for do-it-yourself builders and homeowners.