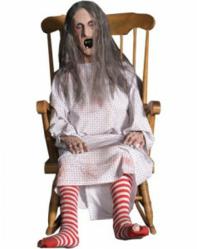 Tampa, FL (PRWEB) August 31, 2012
Online Superstore Waikiki Shops.com recently announced that they have added Halloween Costumes and many other Halloween products to their existing website selection in order to gear up for the 2012 season.
The website offers a wide variety of products with everything from Electric Scooters For Adults to Halloween Animated Props. The upcoming Halloween shopping season runs from September through the end of October and is the second largest holiday sales month for retailers, second only to Christmas.
Waikiki Shops was launched earlier this year and has experienced steady growth since the initial launch. Their product lines are primarily consumer based and they are eager to enter their first Halloween season, anticipating huge demand for their products.
Recent additions include many popular Halloween costumes such as Beetlejuice, Raggedy Ann, Medusa, and many more, as well as animated products like the Rocking Granny, Michael Myers and many other spooky props.