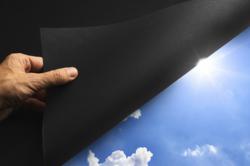 We're bringing dreams to the forefront where they should be.
Houston, TX (PRWEB) August 31, 2012
If you ask Warren Barhorst to name one of the hardest parts of being the CEO of a successful risk management and insurance agency is, he'll quickly say: "Motivating my team to follow their dreams."
Barhorst has been writing down his goals and following his dreams since he was young. His visions of success have led to his current status as the largest Nationwide Insurance agency in the US. Barhorst wholeheartedly believes that these invisible dreams are powerful in creating ones destiny. In fact, the first chapter of his book "Game Plan" is about this very concept: Hold On To Your Dreams. He encourages his readers to visualize and write down their dreams and goals and to revisit them often to stay on track toward making them a reality.
As much as he advocated this practice, Barhorst found that his team wasn't as passionate about it as he was. Then he found Matt Kelly's book "Dream Manager": a business parable about how companies can achieve remarkable results by helping their employees fulfill their dreams. Barhorst quickly brought the idea to his agency and initiated his own "Dream Manager" program. The main component, an actual "Dream Manager" was needed, and he had only one person in mind that could fill that role.
Pat Smith, an impactful teacher from his high school days, was brought on board as Iscential's first Dream Manager. Now retired, Smith taught in Houston's Jersey Village area for 8 years, and was a masters-level counselor for 18 years. In her study skills classes—and one that stood out for Barhorst in particular—she taught the importance writing down dreams and goals.
Barhorst presented the program to his team and introduced Smith as the first official Dream Manager. Appointments were quickly made and Smith began seeing employees on a daily basis. Within six weeks, employees engaged in the Dream Manager program went from 4 to 14. The program brought individuals who might not have the time or resources to talk to a counselor or other advisor this benefit, right to their place of work and at no cost.
As Iscential's Dream Manager, Smith acts as a counselor, guide, and often just a listening ear and open mind for employees. She assists individuals in making first steps in achieving their dreams, which have included commitments to fitness programs and diets, handling household budgeting and paying off debt, travel goals, and even how best to deal with difficult people.
"The dreams are both far-reaching and practical," says Smith. "In my role, I provide support and help map out the best path, but I expect accountability and personal responsibility from the individual, as only then will they be able to realize their dreams."
"In Warren's [Barhorst] book, he says that you must 'walk toward your dreams daily in order to make them a reality'", says Smith. "We're doing that at Iscential. We're bringing dreams to the forefront where they should be."
About Iscential:
Based in Houston, Texas, Iscential is the largest Nationwide Insurance agency in the U.S. Through Nationwide and more than 30 other carriers, Iscential provides a full range of risk management, insurance and financial services for families and businesses, including: auto, motorcycle, boat, homeowners, life, farm, flood, commercial, Texas Workers Compensation, administrative services, annuities, mortgages, mutual funds, pensions, long-term savings plans and health and productivity services.