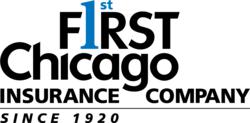 Most drivers do not realize that after consuming their first alcoholic drink, such as an 8 ounce beer, that it affects coordination and judgment of any activity.
Bedford Park, Illinois (PRWEB) August 31, 2012
According to the National Safety Council's Statistics Department, Labor Day weekend has averaged 14.6 % more traffic fatalities than similar non-holiday periods. In addition, they report that an average of one alcohol-impaired driving fatality occurs every 48 minutes. Headquartered in Bedford Park, First Chicago Insurance Company (FCIC) summarizes essential safe driving tips that will help increase drivers safety. FCIC also explains how reckless and illegal driving affects obtaining auto insurance.
Driving "under the influence" is defined as operating a motor vehicle while impaired by alcohol, other drugs or intoxicating compounds and methamphetamine. In All 50 states, the District of Columbia and Puerto Rico, a driver is legally considered to be under the influence if he/she has a blood-alcohol concentration of .08 or more, has used any illegal substance, or is impaired. John Gettemans, president, FCIC adds, "Most drivers do not realize that after consuming their first alcoholic drink, such as an 8 ounce beer, that it affects coordination and judgment of any activity. On a busy holiday travel weekend like Labor Day, drivers need to be especially cautious. Making an irresponsible choice to drink and drive can kill innocent people and carry serious costly consequences for the driver."
If a motorist is convicted of drunk driving in most states that means automobile insurance rates are likely going to go up for at least three years. Driving under the influence of alcohol (DUI) is a serious offense, and will result in a suspension of a driver's license. In order to reinstate the driver's license when the period of suspension is over, the driver needs to show proof of car insurance policy which satisfies the state's minimum liability coverage. In most states, this means the driver must deliver an SR22 proof of insurance form to the department of motor vehicles so the agency can verify the driver is legally insured before giving them their license. In order to reinstate the driver's license the motorist will need to take some steps with their insurance company:
•Figure out the affect your DUI has on your insurance
•Agree to a DUI car insurance plan
•Get an SR22 insurance form verifying you are insured
•Present the SR22 insurance form to your Department of Motor Vehicles
A second and equally serious offence that causes 1,600,000 accidents per year according to the National Safety Council is texting while driving. Gettemans remarked, "Cell phones while an intrinsic part of most people's lives are becoming much more dangerous as their technology develops. In addition to calling features, phones are now able to send text messages, surf the web, play games and take part in dozens of different applications. All of these features are distracting for drivers who are tempted to play on the road. While using your phone while on the road is tempting, the risk far outweighs the benefits."
As a way of counteracting the dangerous effects of cell phone use on the road, in many states police have begun to issue citations for driving while using the phone inside city limits. If a driver gets into a car accident as a result of texting or other sorts of distracting behavior, they run the risk of seeing their insurance rates increase.
FCIC offers the following tips to ensure safe driving during the Labor Day Holiday Weekend:

Do not drink and drive.
If you plan to drink, designate a non-drinking driver or plan for alternative transportation, such as a taxi.
Wear your seatbelt at all times while driving.
Do not use your cell phone while driving. In addition do not text while driving, or partake in other distracting phone activities.
Allow plenty of travel time to avoid frustration and diminish the urge to speed.
Map out your travels/directions before heading out on the road.
Make sure all passengers are buckled up and children are in age-appropriate safety seats.
Use safe driving measures such as: not following too close to other drivers; do not run red lights; obey other traffic signs; and stop for trains.
Before heading out on the road, ensure your vehicle is safe for a long drive (i.e. check all vehicle gauges, confirm tires have proper air pressure, a working spare tire is available, blankets and water are available in case of emergency).
About FCIC:
Established in 1920, FCIC is licensed in the states of Illinois, Indiana and Wisconsin. The company's product lines include preferred and standard personal auto insurance, commercial auto insurance and artisan general liability insurance which are marketed through a network of independent insurance producers. http://www.firstchicagoinsurance.com.