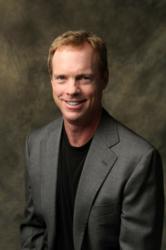 "....most of the advice entrepreneurs are given is worthless at best and frequently precisely wrong."
Temecula, CA (PRWEB) August 31, 2012
Brad Adams knows a thing or two about life as an entrepreneur. He's built, owned and operated a $35 million manufacturing operation, a martial arts studio, a shoe business, an intellectual property company and everything in between.
But now he's disgusted with the way that the deck is stacked against fellow entrepreneurs. Said Adams, "Not only are the sacrifices of entrepreneurs underappreciated, as epitomized by the President's recent remarks, but most of the advice entrepreneurs are given is worthless at best and frequently precisely wrong."
Renegade Entrepreneur is a crusade to provide business owners with the closely held secrets and tactics of highly successful entrepreneurs.
As an outreach to fellow business owners, Renegade Entrepreneur is providing its e-newsletter free of charge. Delivered by email, the newsletter – "For Renegade Entrepreneurs Only" – is delivered twice a week and packed with successful systems and strategies entrepreneurs can use to ensure their businesses thrive.
Sign up for FREE newsletter "For Renegade Entrepreneurs Only" HERE.
Be forewarned though: Renegade Entrepreneur provides more than out-of-the-box ideas – it goes completely against the grain of popular business doctrine. "Renegade Entrepreneurs travel in the opposite direction of the herd," said Adams.
"I'm sick of seeing well-intentioned entrepreneurs work hard to achieve their dreams, but ultimately struggle. It's usually not their fault; they just haven't had access to the mindset and strategies that have allowed a select few to achieve," said Adams.
"I'm fighting for entrepreneurs to reclaim their businesses and their lives."
Entrepreneurs who sign up to receive the newsletter will also get a free copy of Adams' book, "The Renegade Entrepreneur Imperative – the 7 Pillar System for Massive Success in Any Economy."
Along with the newsletter and book, Renegade Entrepreneur is developing a coaching model to cost effectively help entrepreneurs, as well as the Renegade Entrepreneur Alliance which will allow for an ongoing relationship.
"Never before has it been so difficult to be an entrepreneur. I know we can make a difference in entrepreneur's businesses, but more importantly in their lives," said Adams.