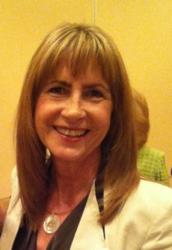 "We enjoy the tremendous learning, sharing and networking that take place at these luncheons, and we always bring new information and techniques back to our professional coaches and students." - Dr. Gardner
SOUTHLAKE, TX (PRWEB) August 31, 2012
Dr. Gardner defines emotion as energy in motion – or "E-Motion" -- and neuroscience proves that change occurs around emotion. Session participants will learn new ways to facilitate client-directed change with both positive and negative emotion, as well as what to do when a client is devoid of emotion. Dr. Gardner and a real client will demonstrate the benefits of addressing emotion, and participants will have the opportunity to practice these new techniques with a partner.
The goal is for the participants is to gain and understanding of the latest neuroscience findings on how emotions affect change in the brain, and relate it to your coaching practice. They will also be able to acquire three or more new, immediately useable techniques, powerful questions and approaches to incorporating emotion into your coaching. Dr. Gardner's live demonstration with a client will show how the brain "operates" in action-oriented behaviors, and learn how to apply those behaviors to move clients into goal-focused actions. Attendees will witness the power of using emotion to forward client action toward their goal. The audience will learn specific techniques that forward the action when emotions come up in coaching, and what to do when there is a lack of emotion in the client.
Dr. Gardner is a New Thought Leader with a distinct philosophy of self- help, ethical living and mind-power metaphysics. Her Mindset for Success process became successful only because she tested it out first in her own life. She understands success as the outer manifestation of inner development -- When people move their minds, they move the world.
The ICF (http://www.coachfederation.org) is the leading global organization dedicated to advancing the coaching profession by setting high standards, providing independent certification, and building a worldwide network of credentialed coaches. The ICF provides the only worldwide recognized Coaching Credential. The ICF Credential ensures the public that a coach has committed significant time and resources to achieving and maintaining excellence.