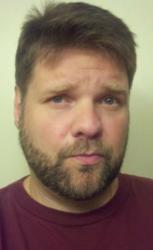 (PRWEB) August 31, 2012
Chris Gay is a freelance writer, author, voice-over artist, broadcaster & actor. He writes and broadcasts a daily, sponsored, minute radio humor spot in Hartford, Connecticut. He's written two humor books; Shouldn't Ice Cold Beer Be Frozen My 365 Random Thoughts To Improve Your Life Not One Iota, as well as And That's the Way It Was…Give or Take: A Daily Dose of My Radio Writings.
He has just finished his paranormal, theological suspense novel Ghost of a Chance, which will be released in 2012-2013. Also in 2013, he will release his third humor book, The Bachelor Cookbook. He's written and voiced various Radio Samples, authored both comedic and non-comedic freelance articles, scripts, press releases, and website content, done occasional radio color commentary for local sports, and acted in a couple of movies and plays.
He's currently the Media and Technical Writer/Ghostwriter for national clothing company KSpin Designs. In partnership with KSpin he has written Suesea Sunscreen and the Big Lesson for the benefit of Jsoin Designs melanoma awareness efforts. That book is tentatively scheduled for release in 2013.
Future projects include Perdition's Wrath, the sequel to Ghost of a Chance. He is also the publicity co-chairman for the Connecticut Authors and Publishers Association. (CAPA) He can be contacted through his website. Please also visit his humor blog, The Passion of the Chris, at chrisgay.wordpress.com.