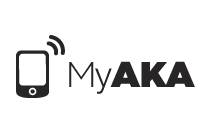 Los Angeles, CA (PRWEB) August 31, 2012
MyAKA, the service which lets you signup for an anonymous second mobile number without the need for a second phone, recently added support of Canadian mobile numbers to its anonymous second number product. The company now supports second mobile numbers for all U.S. and Canadian based carriers and said it has plans to expand into Europe in the near future.
"Due to the similarity in the telecom setup, and our close proximity, adding Canadian support for MyAKA was an easy decision," stated John Skorick, Founder and CEO of MyAKA.com, LLC. "We are looking forward to expanding our brand into other countries as we have found there to be a demand for our services abroad; specifically Europe."
While the company plans to expand into other regions it stated that firm timelines on this expansion are difficult to judge due to the fact that telecom systems vary from country to country, as do regulations.
MyAKA is a privacy protection service which allows a consumer to signup for an anonymous second mobile number with a local area code. The service does not require a second phone, functions just as a regular mobile number, and does not require any extra downloads, applications or Internet/Wi-Fi connectivity. MyAKA is not a forwarding service, but a two way system which protects the person's real number on incoming, as well as outgoing calls and text messages. The service also has a number of built in privacy features which are managed through the users MyAKA number via SMS messages. All of this is encompassed through patent pending technology.
MyAKA is a service built solely with the ideas of privacy in mind. MyAKA does not sell or release any information to 3rd Parties unless required to do so by law.
For more information on the company's Privacy Policies: http://www.myaka.com/privacy.html
About MyAKA.com, LLC
MyAKA.com, LLC is a Los Angeles, California based startup which provides personal privacy services through the use of mobile technology. The founders of MyAKA.com have over 14 years of experience in eCommerce and Internet Marketing, as well as more than twenty years of experience in enterprise level database and networking systems and telephony.