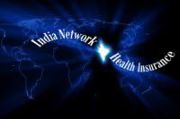 While some insurers claim that comprehensive plans have higher benefits, they fail to communicate that an emergency related to a pre existing condition may result in no benefit.
Orlando, FL (PRWEB) August 31, 2012
India Network Services, administrator of visitor health insurance in the USA, announced today the second in a series of training videos to educate family members, temporary workers and students about key issues when comparing travel medical insurance by addressing the differences between Fixed Coverage and Comprehensive Coverage plans.
With the recent introduction of pre existing comprehensive coverage, India Network now offers negotiated rates with in-network providers and coverage for emergencies related to diabetes, high blood pressure and other pre existing issues common to Asian Indians visiting the USA. Since its introduction in 2012, India Network has seen a surge of new enrollments in comprehensive coverage with pre existing conditions.
Dr. KV Rao, India Network Foundation founder commented, "While some insurers claim that comprehensive plans have higher benefits, they fail to communicate that an emergency related to a pre existing condition may result in no benefit. India Network has taken great effort to provide the highest pre existing maximum coverage of $60,000 and the highest level of pre existing comprehensive coverage of $20,000. We believe each insured family member should consider their medical situation and choose the plan best for them."
Fixed coverage plans typically offer lower premiums for visitors 60 years and older, do not require a network provider or facility, and pay based on a schedule of benefits which typically increase with policy maximum amount. Plans start as low as $50,000 with a per incident deductible based on a $250 base. Selecting a lower or higher deductible will decrease or increase the monthly premium by ten to twenty five percent, respectively. While fixed coverage plans pay above the standard Medicare payments providers typically receive, if the provider charges more than allowed amount, the insured is responsible for the difference.
Comparatively, Comprehensive coverage plans offer negotiated in-network rates, a comparable deductible to fixed plans, and a co-insurance of 20% for the insured up to $5,000 of the medical expenses, after which, the plans pay 100% of the medical expenses per policy contract. This typically results in an out-of-pocket maximum expense of a $250 deductible plus $1,000 co-insurance for new medical issues up to the maximum coverage of the plan. Like Fixed plans, Comprehensive plans start at $50,000 but may exceed $500,000. Pre existing coverage generally not available with this kind of plans and if available they will be capped and will have exclusions the insured must examine prior to enrollment.
The video offers clear explanations to help the viewer understand choices including the use of the recently introduced Instant Quote from India Network Health Insurance to help guide each age group with tips and popular selections.
About India Network Foundation
India Network Foundation, established as a US non-profit organization, has been helping the Asian Indian community in North America with programs and grants to academics from India for more than two decades. India Network Foundation sponsors visitor health insurance to tourists, students, temporary workers (H1 visa holders) and their families. All insurance products are administered by India Network Services.
For more information visit http://www.indianetwork.org
About India Network Health Insurance
India Network Services, is a US based company that administers visitor health insurance to transition residents, tourists, students, temporary workers and their families. Visitor medical plans are offered for all age groups with both fixed coverage, comprehensive coverage and with pre-existing condition coverage.
For more information visit http://www.kvrao.org