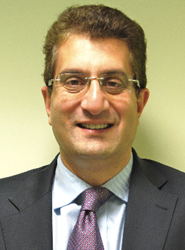 Overall I am immensely proud to have been involved in setting up a scheme that I believe is high quality, patient centred and above all value for money
Manchester (PRWEB) August 31, 2012
An innovative, pioneering scheme to bring specialist dental surgical care closer to communities in Middleton, Oldham and Rochdale in Greater Manchester has just reached its 8th year.
Back in 2003 Tariq Drabu, the owner of Langley Dental Practice had a vision to take the concept of delivering high quality specialist dental and oral surgical care out of the confines of a hospital and bring it into high street dental practices. The aim behind what was to eventually become the Dental CATS (Clinical Assessment and Treatment Service) was to bring specialist dental care closer to communities, resulting in a quicker, more patient centred and more cost effective service.
Giving some background to the service Tariq Drabu said "10 years ago if you wanted your wisdom tooth out or needed some other type of specialist dental or oral surgery then your dentist would have referred you to your local hospital. This procedure was long winded and expensive. Also studies showed that patients didn't like the impersonal and unfriendly atmosphere that some hospitals have. Since I was registered with the General Dental Council as a specialist in oral surgery I thought that I could set up a service that could deliver these types of services from a high street practice. At the time I received support from Heywood and Middleton Primary Care Trust and since 2004 the service has gone from strength to strength. The Dental CATS has been running in shadow form since 2004 but really expanded in 2010 when Oldham Primary Care Trust decided to commission the same model."
Tariq Drabu added "The Dental CATS service was developed to stop people having to go to hospital when they don't need to. It has a number of benefits:

Care can be provided closer to home, within the community
We provide a one-stop shop approach where assessment, diagnostics and treatment are carried out in one appointment where possible
We have faster treatment times in areas where patients have traditionally had to wait the longest
Surveys have shown that our service improves the overall patient experience
Our service allows the patient to be seen in the right place, at the right time, by the right professional
We free up hospital appointments for patients with more urgent or complex needs"
In the Rochdale borough the Dental CATS Service is located at The Phoenix Centre in Heywood and The Langley Dental Practice in Middleton. Tariq Drabu operates out of Middleton and is supported by Drs Sin Yong and Tina Liu who work at Heywood.
Tariq Drabu went on to say "when we started out we were doing perhaps one day every two weeks. Demand has increased dramatically over the 8 years so that we are now operating CATS almost 5 days per week out of the 2 sites and we also offer late night sessions as well. Feedback from our service users has been overwhelmingly positive. The service has drawn praise for its speed, efficiency, friendliness and above all its high quality patient experience. The Primary Care Trust is very pleased with the service since for each patient we are about one third of the cost of treatment in hospital and our turnaround time is quick. Overall I am immensely proud to have been involved in setting up a scheme that I believe is high quality, patient centred and above all value for money."