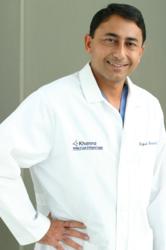 It has just been announced that Kindle will carry Dr. Khanna's new book, Prelex
Los Angeles, CA (PRWEB) August 31, 2012
Kindle, the internationally recognized brand that has transformed not only technology, but education, has just published Dr. Khanna's remarkable book, Prelex. It has just been announced that Kindle will carry Dr. Khanna's new book, Prelex. Available worldwide starting today, Kindle users can purchase the text for their enjoyment. As if that wasn't exciting enough, it has also been announced that premier kindle members, will be able to download a free copy of Dr. Khanna's book in its entirety.
Kindle is a revolutionary brand, and has virtually revamped the way we study, learn, and leisurely read. Available on the go, at home or at the office, Kindle provides readers with the ability to enjoy reading material whenever and wherever. The Khanna Vision Institute is extremely proud and honored to be featured on Kindle. Dr. Khanna remarks, "Kindle publication will allow readers to access valuable information at their convenience." Dr. Khanna has dedicated more than half of his life to vision care. As an ophthalmologist, lasik surgeon, and corneal specialist, Dr. Khanna has a plethora of experience and has finally decided to put his knowledge and years of experience on paper. Prelex, his new book will revolutionize the way one thinks of vision. The book explains human vision depth and provides answers for individuals that may have been struggling with less than perfect vision, unsure of how to cure it.
Prelex is an influential new vision correction procedure that involves replacing the eyes natural lens with a presbyopic implant lens. This procedure is ideal for patients forty five and above and it can dramatically improve vision and allow one to maintain quality vision for the rest of their life. The exposure on Kindle will allow millions of readers the access to quality vision care information, and it is the hope of the Khanna Institute that readers will be able to learn about the prelex procedure and the ability it has to change the way they see the world.
ABOUT RAJESH KHANNA:
Dr. Rajesh Khanna is an internationally recognized LASIK and refractive vision care specialist. He graduated among the top of his class in medical school and is a member of the UCLA faculty. Utilizing his skills to instruct a new generation of eye surgeons on the safest and most effective techniques and procedures, he pioneered many of today's techniques in LASIK and refractive surgery. Khanna invented a variety of instruments to aid in surgeries and speaks at a myriad of national and international professional venues each year. He participates in refractive surgery conferences and wet labs worldwide. Featured extensively in print and broadcast media, he's received prestigious awards and honors from the World Health Organization. He's a member of the American Medical Association, the prestigious American Academy of Ophthalmology and the American Society of Cataract and Refractive Surgery, and certified by the American Board of Ophthalmology.