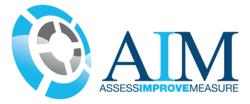 By following this proven check list and applying 'lean' techniques across all departments, savings are achieved in managing waste, teamwork and employee engagement are dramatically improved; both of which contribute to improving competitive advantage
Edinburgh (PRWEB UK) 31 August 2012
The vast majority of manufacturing companies have already implemented Lean techniques on the 'shop floor', but despite general recognition that the 'Lean' methodology is essential in this area, very few companies have extended these practices to other areas of the business. The reason it isn't rolled-out across the enterprise more often, is that most enterprises simply 'stop' at the bare minimum, seeing any extension of 'Lean' into other areas of the business as cost rather than benefit.
Essentially this is a "if not cutting metal, not making money" mentality. i.e. focusing on core processes to the exclusion of pre and post processes, and often disregarding supplier performance.
Based upon the last eleven years' experience when working in manufacturing SME's, Assess Improve Measure Ltd have now incorporated the following check list into the Strategic Realignment Program (SRP) and 'lean through-out the business' is now a standard module.
Communicate the organisation's Vision and Strategy
Commit to a 'Continuous and Sustainable improvement Plan'
Implement a communications strategy for full employee engagement
Prioritise areas of improvement
Define processes that contribute to problems
Measure the capability of each process
Analyse the data
Control process variability
Standardise methods
Integrate methods into design/process cycles
"By following this proven check list and applying 'lean' techniques across all departments, savings are achieved in managing waste, teamwork and employee engagement are dramatically improved; both of which contribute to improving competitive advantage." commented John Sanders, Director of Assess Improve Measure Ltd.
Other articles in this series can be found at:-
Improving the bottom line in manufacturing – overview http://uk.prweb.com/releases/2012/6/prweb9646780.htm
Improving the bottom line in manufacturing – Managing existing customers http://uk.prweb.com/releases/2012/6/prweb9656538.htm
Improving the bottom line in manufacturing – Employee Engagement http://uk.prweb.com/releases/2012/7/prweb9707334.htm
Improving the bottom line in manufacturing – Leadership development http://uk.prweb.com/releases/2012/7/prweb9707442.htm
Improving the bottom line in manufacturing – Internal supply chains
http://uk.prweb.com/releases/2012/8/prweb9842389.htm