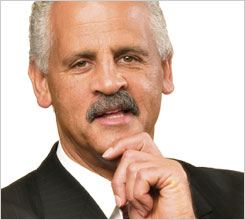 Los Angeles, CA (PRWEB) August 31, 2012
The JT Foxx Organization is proud to announce Portland, OR, as its next stop for the Mini-Mega Partnering 2012 summer of success series, taking place across the U.S. and Canada.
The Portland Mini-Mega event promises Portland's entrepreneurs and investors the opportunity of a lifetime over two jam-packed days of priceless information and networking opportunities.
For three days, attendees will get to work directly with high-level A-Players, including JT Foxx, the world's top business coach, serial entrepreneur, real estate investor and top marketing authority; mega-mogul Steadman Graham; and Raymond Aaron, New York Times best-selling of Chicken Soup for the Parent's Soul and author of Double Your Income Doing What You Love.
The Mini-Mega Partnering event will be held in Portland, OR from Friday, September 7 through Sunday, September 8, 2012 at the Hotel Monaco Portland.
To learn more about the event, please visit http://www.megapartnering.com/mini/portland/.
About Mini-Mega Partnering
Mini-Mega Partnering is the baby brother of Mega Partnering. Mega Partnering is the World's #1 Wealth Networking and Business Conference.
The vision behind Mini-Mega Partnering is to expose attendees to successful local entrepreneurs, investors and others looking to network, start, grow or explode an existing business. Tickets to all Mini-Mega partnering events are complimentary.
There are 9 Mini-Mega events taking place this summer, throughout the U.S. and Canada. To learn more about Mini-Mega Partnering, visit http://www.megapartnering.com/mini/.