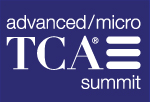 AdvancedTCA is the obvious way to provide the tremendous processing power high-speed telecom requires
Santa Clara, CA (PRWEB) August 31, 2012
The eighth annual AdvancedTCA Summit, September 18-19 at Silicon Valley's Santa Clara Marriott will explore the disruptive impact of OpenFlow and Software Defined Networking (SDN) on telecommunications and other high-performance applications. AdvancedTCA Summit 2012 will focus on the evolution of the AdvancedTCA and MicroTCA "backplane" standards for embedded platforms in telecom central office, mobile computing, video processing, and military/defense applications with presentations by many leading vendors.
AdvancedTCA Summit 2012 features:

Keynotes from Verizon and BAE Systems
Intel's update for the communications industry
Sessions on OpenFlow, Software Defined Networking, and data-intensive applications
The latest PICMG specifications
Updates on new boards and backplanes, system integration, and high-performance applications
Special Grand Challenges session to explore needs for extensions, customer initiatives, and new standards
At ATCA Summit 2012, executive speakers from Big Switch Networks, Cisco, IBM, Netronome, Spirent, and other OpenFlow innovators will provide a full-day overview of OpenFlow and Software Defined Networking. In a must-attend session chaired by Craig Matsumoto of Light Reading, industry leaders will cover vSwitches, software-defined network and security appliances, virtual pipes, massive scale-out networking, I/O-optimized workloads, non-stop availability, and high-performance telecommunications.
"OpenFlow can help carriers survive in a difficult and highly competitive environment," said AdvancedTCA Summit keynote speaker Stuart Elby, Ph.D., Vice President, Network Architecture & Technology, Chief Technologist, Verizon Digital Media. "Software Defined Networking is a key enabler in creating service-aware networks that can be reconfigured dynamically to meet changing service requirements and traffic patterns. SDN also allows new services to be introduced more quickly and at a lower cost. Suppliers are accelerating SDN adoption by providing OpenFlow-enabled equipment that carriers can put into service rapidly without wholesale change-out of their infrastructure and with minimal disruption to current customers."
AdvancedTCA Summit 2012 keynote speakers and featured sessions include:
Stuart Elby, Ph.D., Vice President, Network Architecture & Technology, Chief Technologist, Verizon Digital Media Services – "How OpenFlow Can Revolutionize the Carrier Business"
Mark Leibowitz, Hardware Manager, MCDS Programs and Michael Borthwick, Chief Mechanical Engineer, BAE Systems – "Modular Open Computing Solutions for the Military"
Jeni Panhorst, Product Line Manager Communications Infrastructure Division, Intel Corporation – "Intel Communications Industry Update." This special session will cover Intel's Sandy Bridge server processors, Crystal Forest communications platform, Intel's Data Plane Development Kit, and Intel-based virtualization technology.
"AdvancedTCA Summit 2012 focuses on strategic directions for xTCA platforms in telecom central office, wireless systems, video processing, and military/defense applications," said Ernie Bergstrom, President of Crystal Cube Consulting and Chairperson of the AdvancedTCA Summit. "Mobile computing remains a key driver, since demand for increased bandwidth for smartphones and tablets keeps rising. The latest 4G LTE systems promise much better performance for mobile Internet and video downloads. AdvancedTCA is the obvious way to provide the tremendous processing power high-speed telecom requires, while also offering the modularity, flexibility, scalability, and capacity to support both old and new standards and protocols that network and cloud operators need."
AdvancedTCA Summit 2012 features in-depth tutorials, fast-paced sessions, vendor insights, best of show awards, and other perspectives only available at this unique gathering. Topics and highlights include:

The latest products from industry leaders
New PICMG standards
Advanced optical backplane design
High-performance applications using RapidIO
Updates on Intel-based processor boards including Sandy Bridge
Tips for AdvancedTCA and MicroTCA users
Beer, Pizza, and Chat with the Experts
Best of Show Awards: Featuring categories for the Best Hardware Product, Software Product, Infrastructure Product, and Unique Customer Application.
Complimentary press/analyst registration is available at http://www.advancedtcasummit.com or by contacting ZNA Communications at (831) 425-1581, ext. 201 ccc(at)zna(dot)com.
About the AdvancedTCA Summit
The AdvancedTCA Summit is the only conference dedicated entirely to this emerging standard platform for telecommunications. It features tutorials, workshops, roundtables, paper and panel sessions, keynotes, and exhibits. Subjects include hardware, software, infrastructure, design and development methods, applications, standards, interfaces, and market research. It also covers related standards such as AdvancedMC and MicroTCA. It is produced in cooperation with such organizations as PICMG, SCOPE (network equipment providers), SA (Service Availability) Forum, OpenSAF, and the AXIe Consortium (AdvancedTCA Extensions for Instrumentation and Test). For more information, visit http://www.advancedtcasummit.com.
About Conference ConCepts, Inc.
Founded in 1994, Conference ConCepts is a full-service professional conference and association management company that provides extensive capabilities in all aspects of technical conference management. Conference ConCepts develops and produces events both on its own, and in partnership with associations, corporations, and publishers. The skill sets of the company's employees and contractors, representing over 200 cumulative years of experience, enables Conference ConCepts to offer clients a choice of services, ranging from assistance with a single aspect of a conference to the complete development and administration of a full-fledged "turnkey" event. For more information about Conference ConCepts, visit: http://www.conferenceconcepts.com.