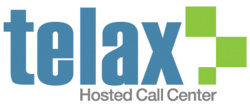 The public sector needs solutions that are effective and efficient while also being affordable
Washington, D.C. (PRWEB) August 31, 2012
Telax Hosted Call Center today announced that the U.S. General Services Administration (GSA) has extended their contract with Telax to provide their hosted call center solution for another year. The agreement will see Telax provide their solution to the Chicago-based contact center, which is run by the Fleet Management Division. The division manages rental vehicles for the GSA offices and other government agencies at the municipal, state, and federal levels.
Last year, the GSA awarded Telax their IT Schedule 70, which is the most widely used acquisition vehicle in the U.S. federal government. It allows various sectors of the government to collaborate and unify their communications systems, which eliminates the potential for incompatibility and makes implementations as simple as possible.
Telax is a cloud-based vendor that integrates with all networks and is compatible with many online management tools including unified communications software and CRMs. By renewing their contract with Telax, the U.S. government is continuing to back their recently adopted 'cloud-first' policy, which is estimated to save the government over 5 billion dollars in 2013.
"We are very proud to be a cloud vendor for the GSA and the U.S. government in general. Their innovation is an inspiration, and we're happy to be a part of it," said Telax founder and President Mario Perez. "The public sector needs solutions that are effective and efficient while also being affordable, and the Telax Hosted Call Center solution fits that model."
Telax provides their service to many government agencies at federal, state, and municipal levels. Part of the appeal to many of these agencies is Telax's firm-fixed pricing, which allows government bodies to plan budgets well into the future without having to worry about sudden or gradual changes. Agencies that have yet to adopt the Telax solution are able to leverage existing equipment, avoiding capital expenditures, another important benefit for any public sector body.
About Telax:
Telax Hosted Call Center, developed in 1999 by Mario Perez, delivers advanced hosted call center solutions with more functionality than traditional hardware at a fraction of the cost. We leverage carrier-grade hosted call center technology to provide our clients with a customizable and user-friendly hosted call center solution that includes advanced IVR and universal ACD. With capabilities including voice, chat, email, fax, workforce management, recordings, reports, executive dashboards, remote agents, disaster recovery, screen pop integration, social media and much more Telax is your one-stop solution. For more information visit – http://www.telax.com