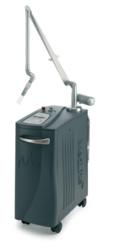 With the addition of Medlite C6, LaserTouch Aesthetics continues to be a lead provider of aesthetic treatments
White Plains, New York (PRWEB) August 31, 2012
Built on ConBio's original Q-switched laser technology, MedLite C6 is best known as the industry's gold standard laser for multi-colored tattoo removal. It also provides a wide range of other indications on all patient skin types.
Applications for Medlite C6 include:

Tattoo Removal for Full Color Spectrum
Epidermal and Dermal Pigmented Lesions such as Nevus of Ota and Sun Damage
Wrinkle Reduction
Vascular Lesion Removal or Laser Vein Removal
With the addition of Medlite C6, LaserTouch Aesthetics continues to be a lead provider of aesthetic treatments, laser hair removal, and tattoo removal in Westchester, Stamford, and surrounding areas.
About LaserTouch Aesthetics:
LaserTouch serves New York City via two clinics, at 150 Spring Street in SoHo and 57 West 57th Street, Suite 809 in Midtown, and serves Westchester New York via its 16 Church Street, White Plains location.
LaserTouch Aesthetics centers in New York City and White Plains provide laser hair removal, tattoo removal, Botox® and fillers, laser skin rejuvenation, microdermabrasion, cellulite treatment, smartlipo and other aesthetic procedures for female and male clients of all skin complexions. In order to best serve clients, LaserTouch Aesthetics utilizes the most advanced and safest laser and aesthetics technologies such as Cynosure Elite MPX, Medlite C6, Candela GentleLASE®, GentleYAG®, Cutera® Xeo, Viora Reaction and Cynosure Smartlipo MPX.
For more information, visit lasertouchsoho.com/white-plains or call 914-417-9900 for a complementary consultation. To follow the latest in aesthetics, visit lasertouchsoho.com/blog.